DFW Custom Pool Builders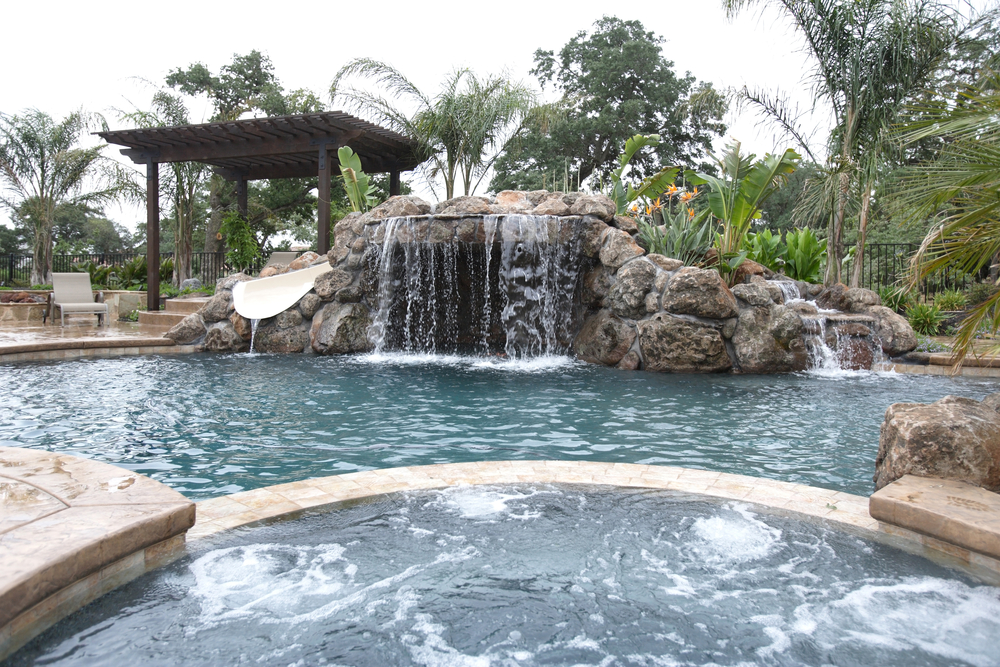 Mid City Custom Pools is a well-respected Dallas-Fort Worth home swimming pool and outdoor living company who has been in business since 1973. For nearly 45 years, Mid City Custom Pools has been a staple in the DFW area, providing home and business owners throughout the metro cities with comprehensive pool and outdoor living services. Over the years, we have worked hard to hone our craft, focusing on providing high quality customer service and unparalleled pool design and construction services. We know how much your home living space means to you, which is why we are dedicated to working alongside our clients to come up with an outdoor living design that exceeds expectations.
Whether you are thinking about adding a brand new, custom freeform swimming pool to your DFW yard, or are in the market for a fire feature to breathe new life into your backyard patio, we can help. Our expert pool and construction technicians know what it takes to create an enviable outdoor living space that you will be able to enjoy for many, many years to come. We believe in using only the highest quality materials, regardless of what the project is. On top of that, our pool technicians, project managers, design experts, and contractors are not your run of the mill pool employees. We have worked hard to create a team of experienced, knowledgeable, and respected technicians and designers that are prepared to make your dreams come true.
One of the things that sets Mid City Custom Pools apart from other DFW pool builders is our commitment to timeliness and quality. We will do everything we can to stay on schedule and make sure your custom pool, spa, fireplace, or water feature is finished when we told you it would be. While we understand things can happen, we go above and beyond to keep our DFW pool clients happy.
Unparalleled Construction and Design
All of our DFW pool designers and contractors believe in taking a unique approach to every single project. We want the finished product to be one you are proud of and will be able to take great joy, relaxation, and fun from for decades. Whether you come to us in need of a pool renovation, custom pool design, outdoor kitchen, spa, or water feature, you can rest assured that you will be left with a quality product that exudes luxury and beauty.
If you are interested in learning more about our DFW custom pool services, please do not hesitate to contact us today. We look forward to hearing from you and getting started on your outdoor living project as soon as possible!