About Geometric Swimming Pools
Geometric swimming pools are a popular design choice for custom pools, in large part because they typically incorporate classic, sleek lines. Often referred to as square or rectangular pool design, geometric pools range from the simplest of designs to more intricate, detailed layouts. When shopping for a custom pool, it can be difficult to know which design is best for your yard. When opting for a geometric pool, you can rest assured that it will perfectly complement the modern architecture of your home.
Geometric pools boast elegant simplicity with beautiful, sharp lines and straight-line edges. This design is a favorite among homeowners, as it is both modern and classic at the same time. Depending on the architecture of your home, a geometric pool will add sophistication and a contemporary feeling to any backyard setting.
Geometric pools are typically rectangular in shape, however, they can be constructed into other shapes, like squares and triangles. They are an attractive option because they can be further enhanced by various additions and features, such as disappearing edges, layered entry options, water features, and even perfectly designed outdoor living spaces for entertaining.
Common Geometric Pool Features
Geometric pools are relatively straightforward, but there are numerous options for customization. From adding stunning water features to a spa, there are many different things you can do to enhance your geometric pool and turn it into your dream pool. Here is a look at some of the most common features of geometric pools:
Sleek design
Sharp corners
Straight-line edges
Layered entries
Disappearing edges
Depending on which direction you go, a geometric pool shape can create a polished and refined aesthetic that is timeless. Rectangular is the most common and prominent shape for modern pool designs, which helps them to remain classic and complementary to any additional backyard features.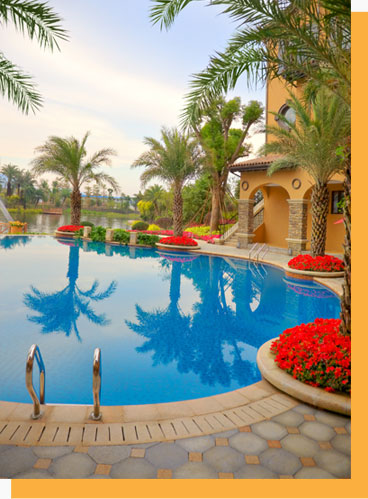 Some of our work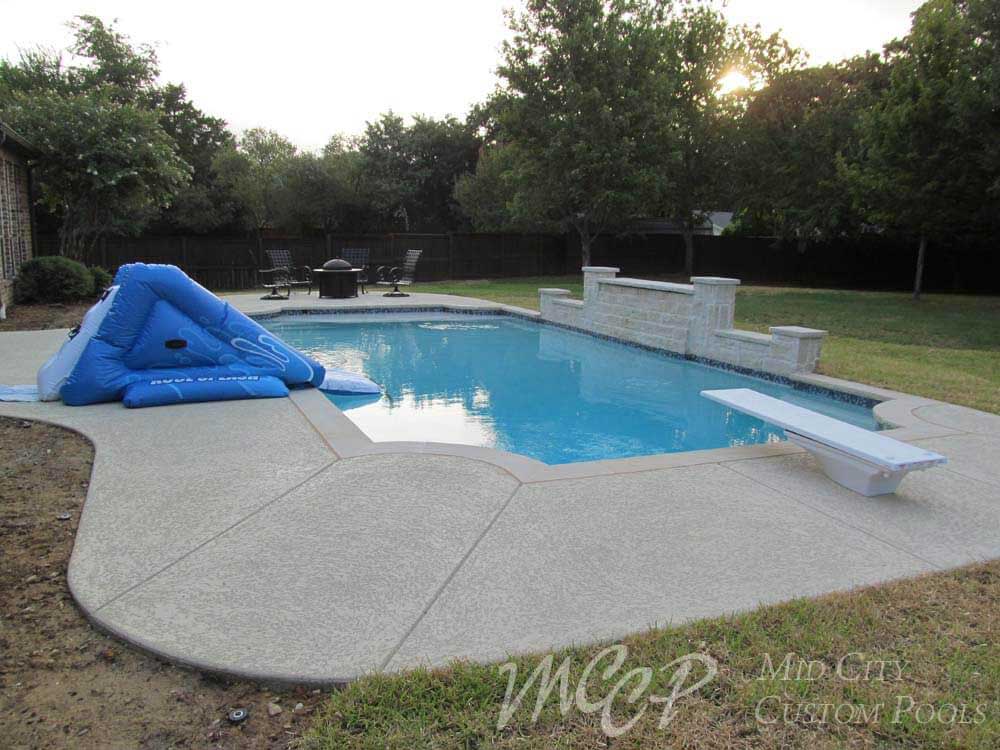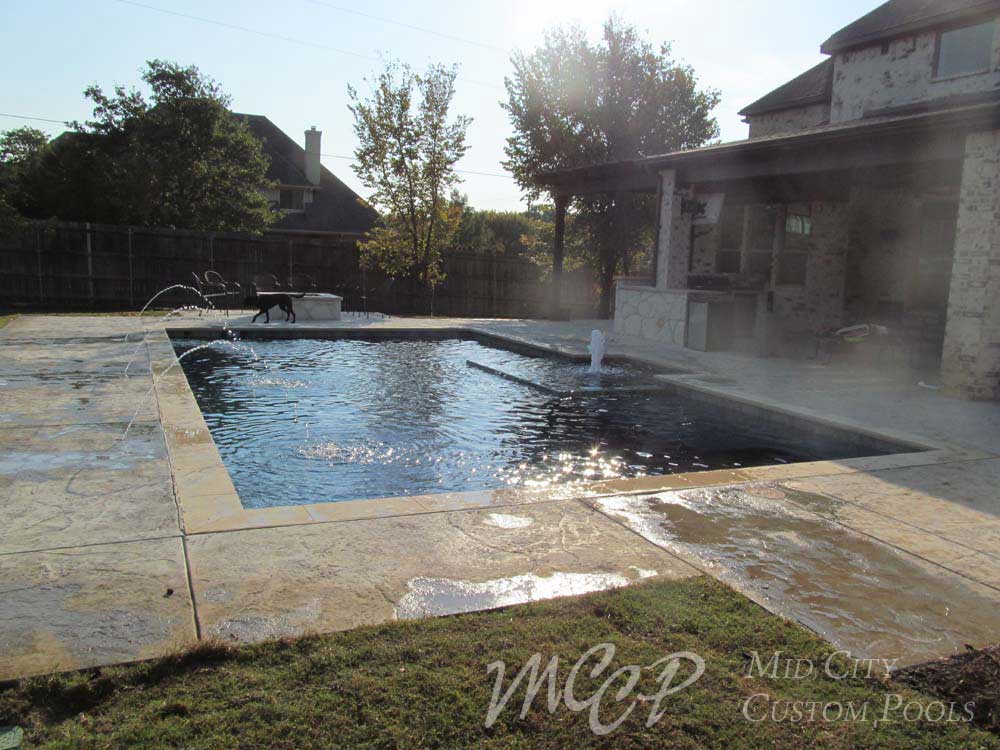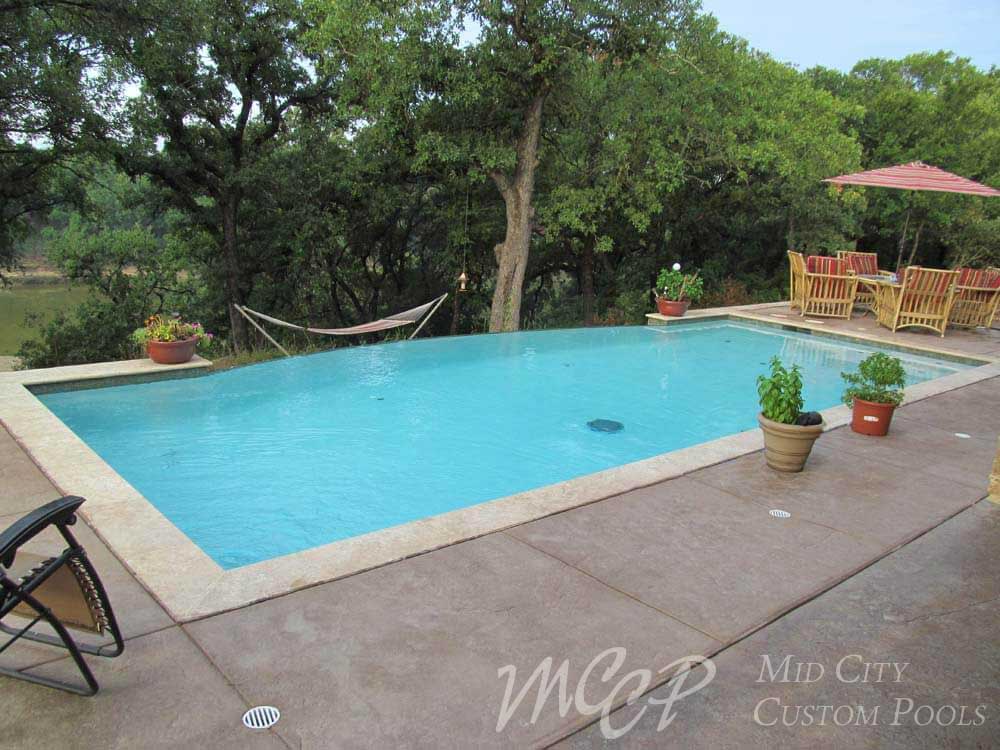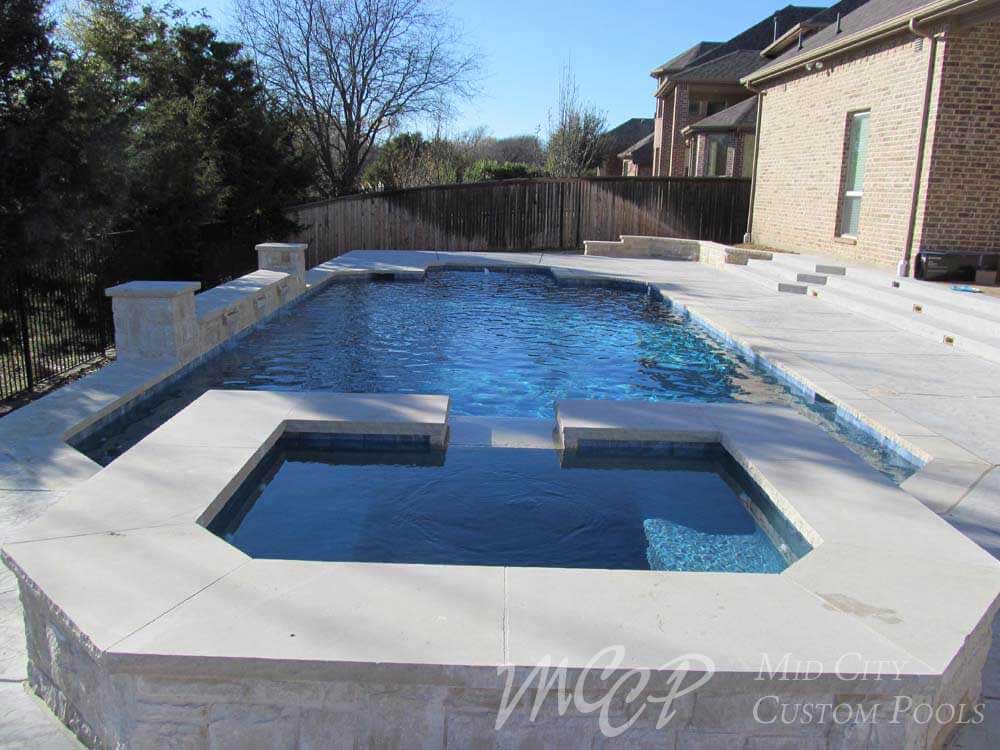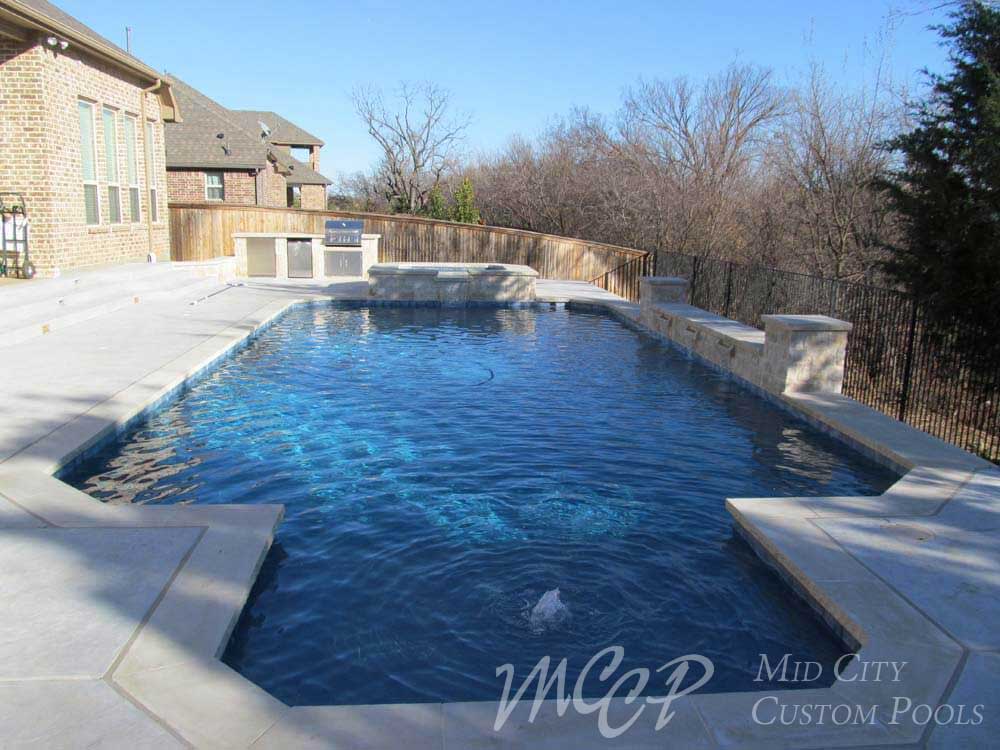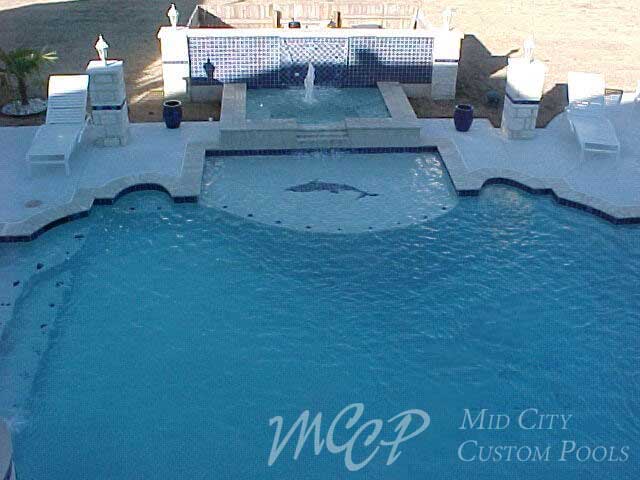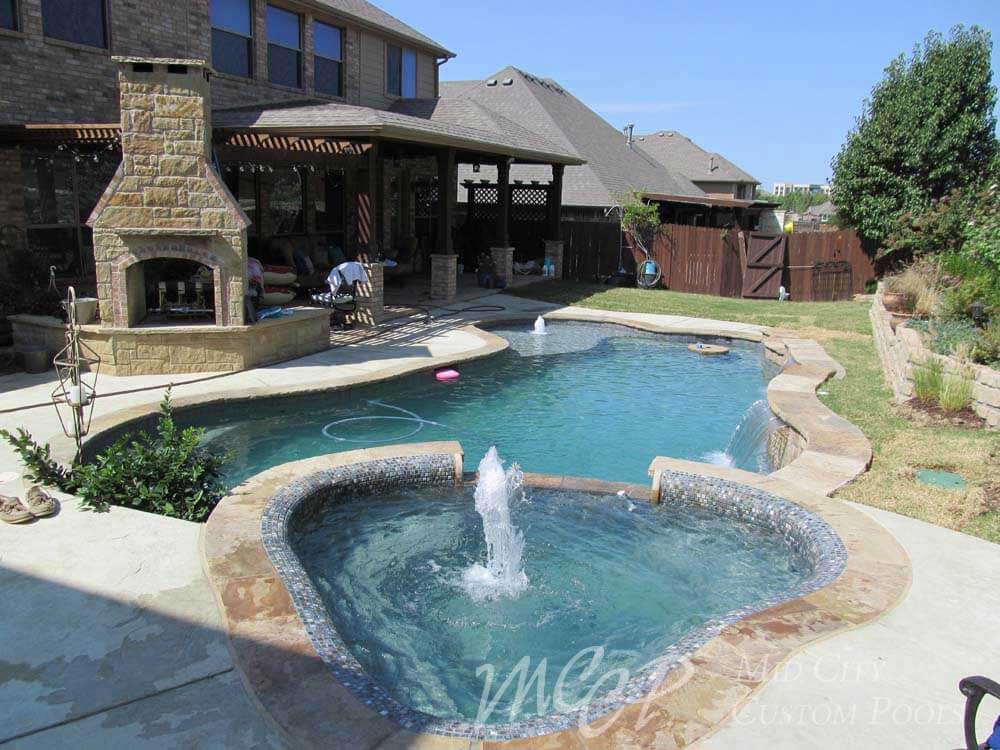 Contact Mid City Custom Pools Today
One of the best parts about going with a geometric pool for your backyard is that, no matter how many updates you do to your backyard, your pool will forever be in style. You can change the landscaping of your yard, add a fancy new outdoor living space and fire pit, or even build a patio area and backyard kitchen and your pool will still be the focal point of the space. At Mid City Custom Pools, it is our goal to make sure each and every client is left with the pool of their dreams. When you choose a geometric pool shape, you will be getting a classic, sleek design that will breathe new life into your yard time and time again. If you aren't sure which pool design is right for your space, we can help. Our design team will work with you to ensure you end up with the best design for your yard, which oftentimes means a geometric shape. Once we have the design itself picked out, we can add a variety of features to further enhance the pool and truly turn it into something you will love for many years to come. To learn more about our geometric pool options for residents in Southlake, Colleyville, and Hurst, please do not hesitate to contact us today.