Custom Cabanas And Pergolas
Cabanas and pergolas make a wonderful addition to any landscaped backyard in Southlake, Hurst, and Colleyville, as they provide both shade and style. If you are wanting to add some shade and sophistication to your backyard, it may be time to look into the various custom cabana and pergola options offered by Mid City Custom Pools. These beautiful structures can be designed and built to match the already existing style of your backyard, or we can start from scratch and build the shady structure of your dreams. Both cabanas and pergolas are popular options for homeowners in Texas, as they can add year-round comfort to your outdoor living space.
Whether you are thinking about building an outdoor kitchen or are simply in need of a structure on your property where you can sit back and relax out of the blazing sun, a cabana or pergola may be exactly what you are looking for. There are numerous different design concepts for both cabanas and pergolas, allowing you to choose what is best for your yard and needs. These outdoor structures can do more than just provide shade and a comfortable place out of the heat, they also give protection from the elements of nature and serve as a place for outdoor entertainment and relaxation.
Some of our work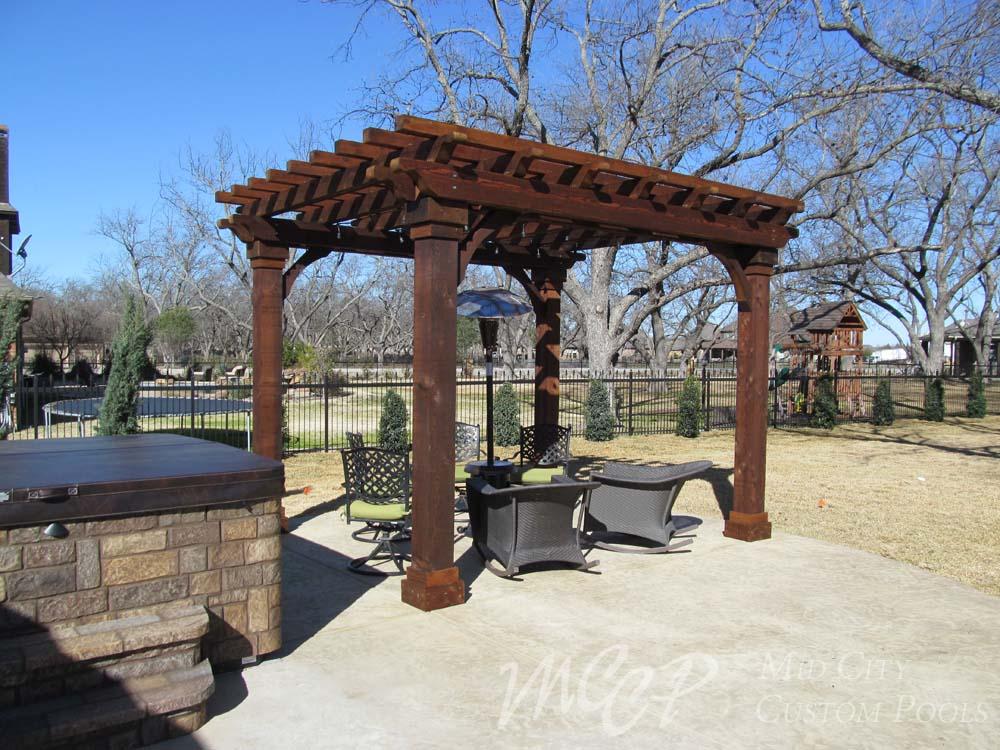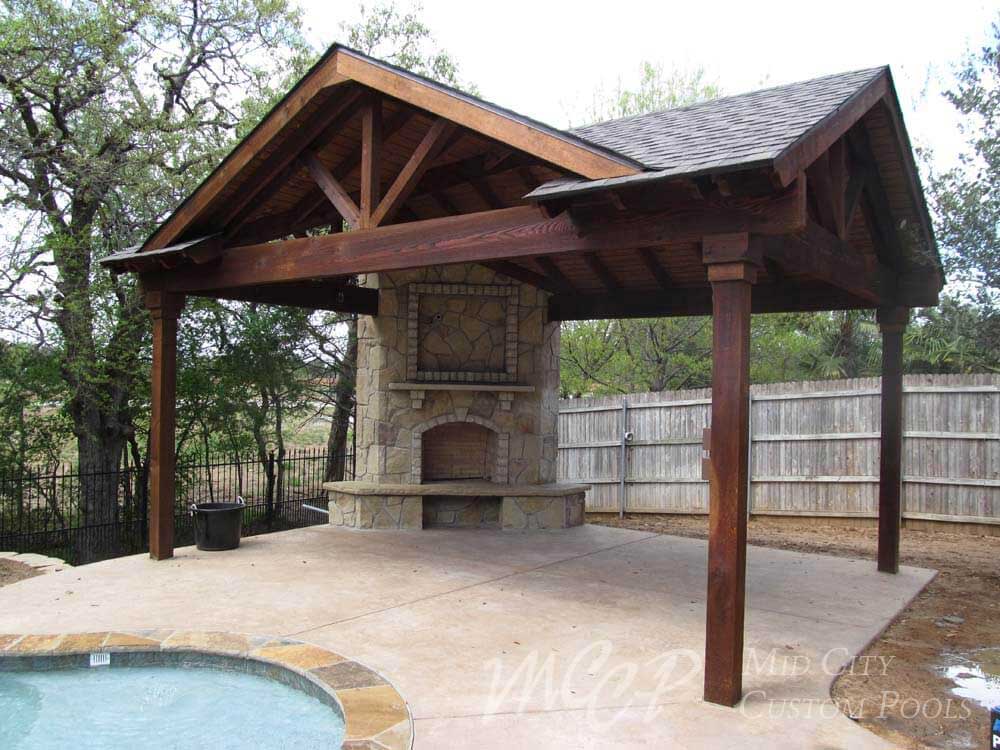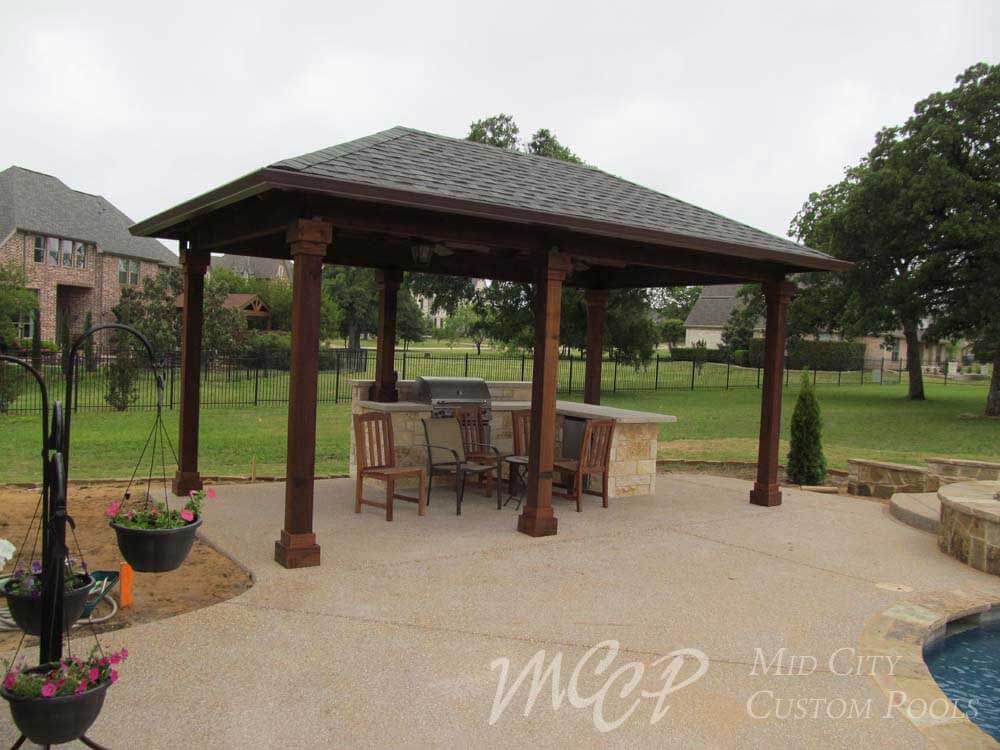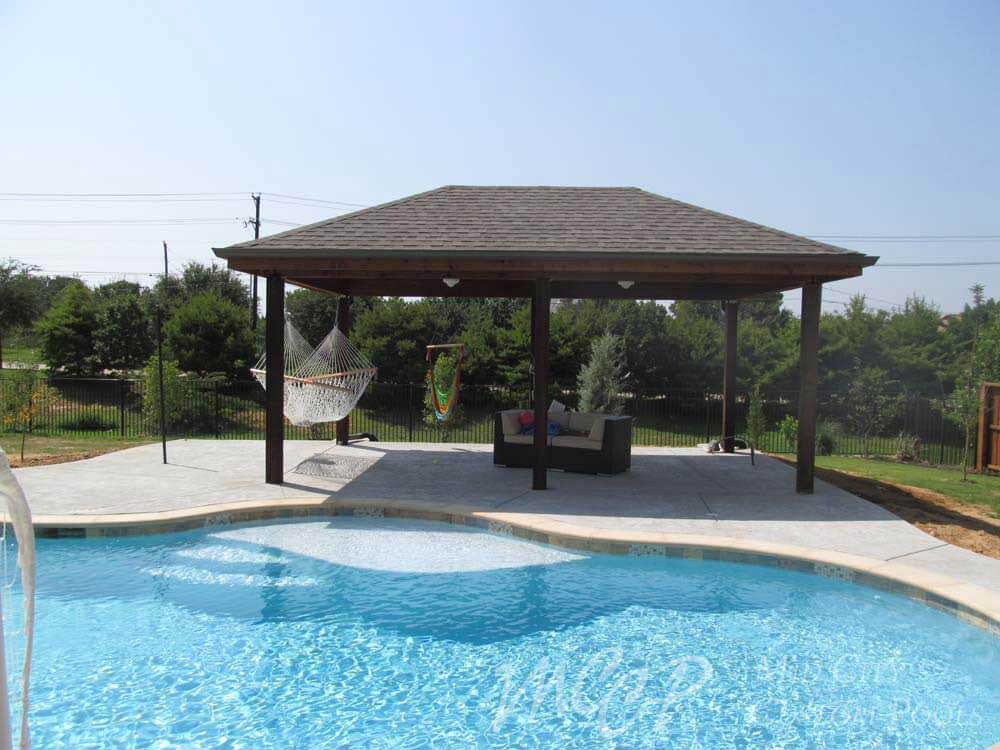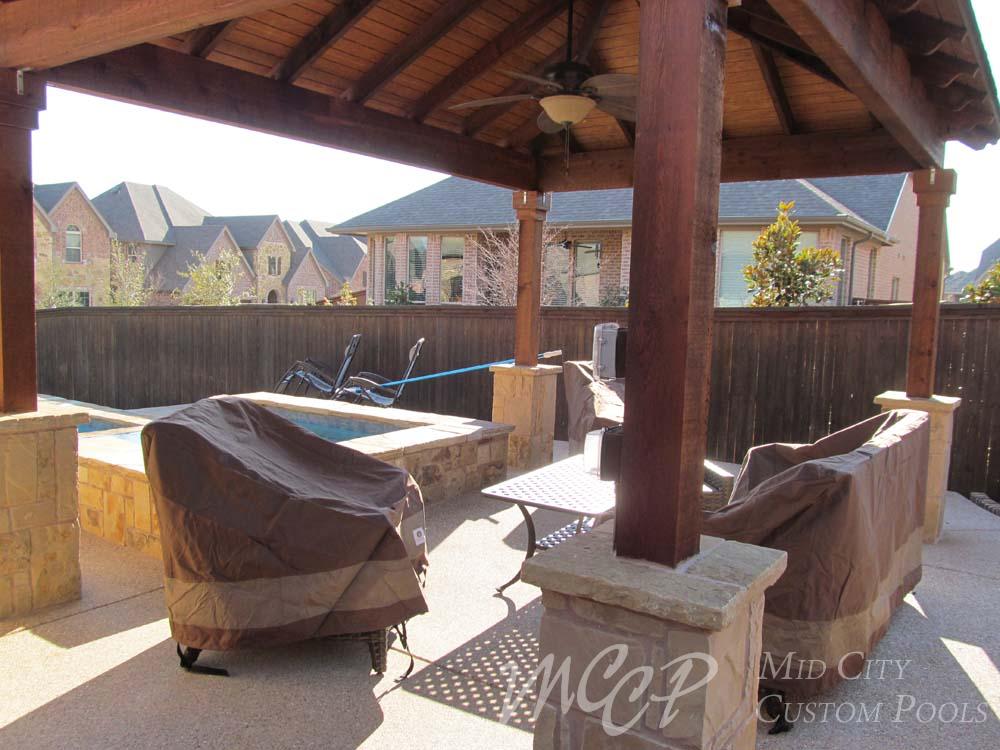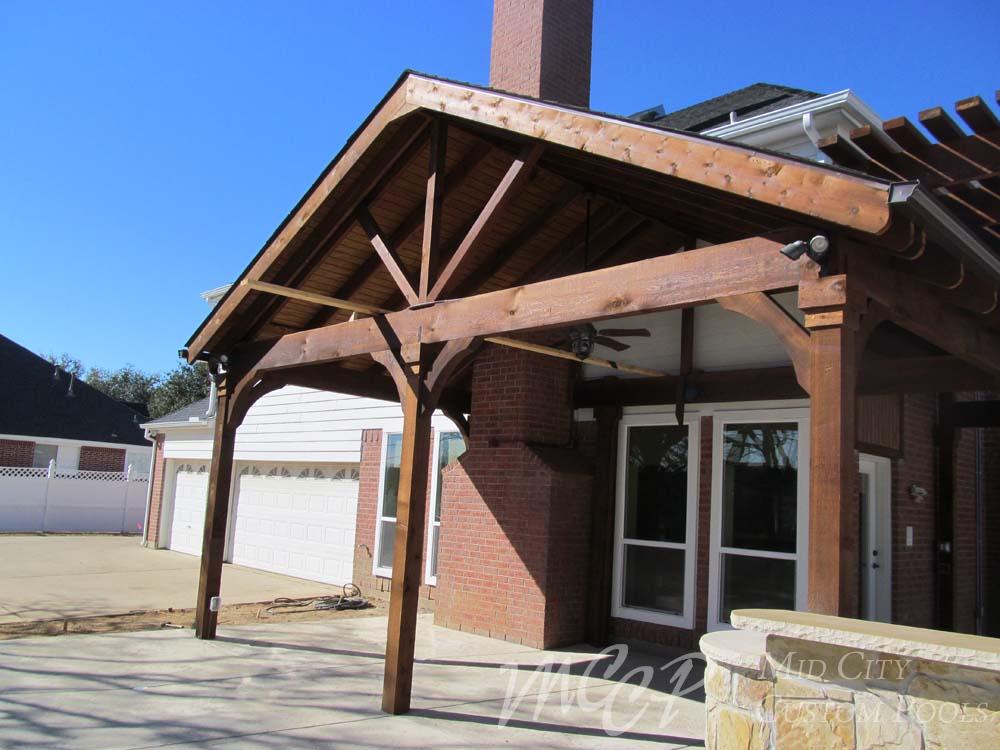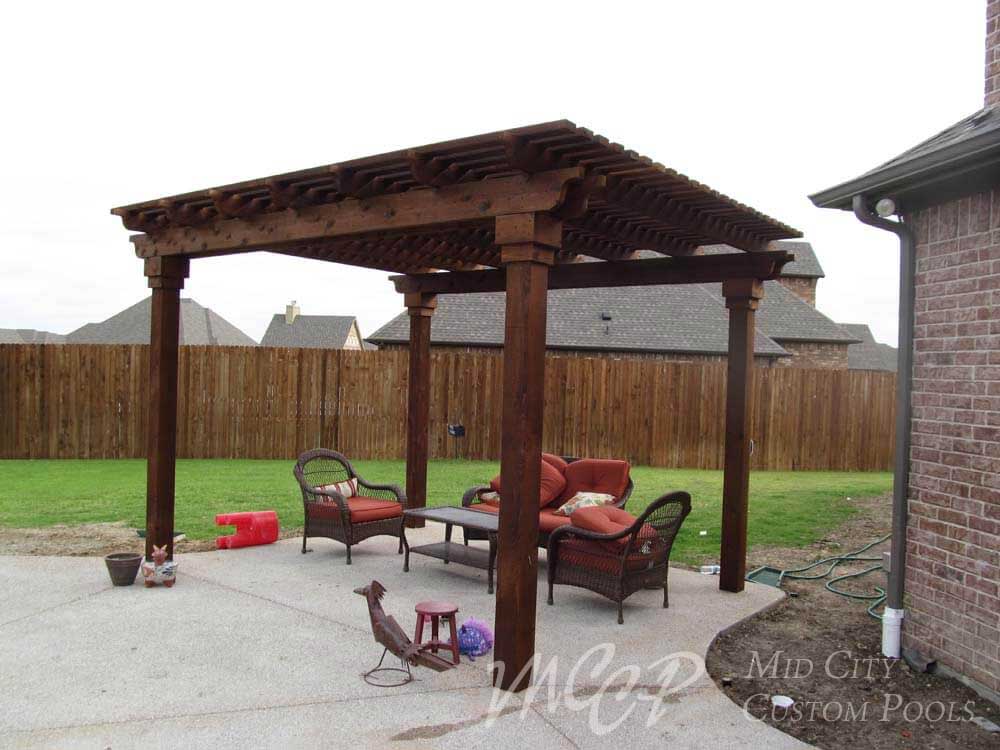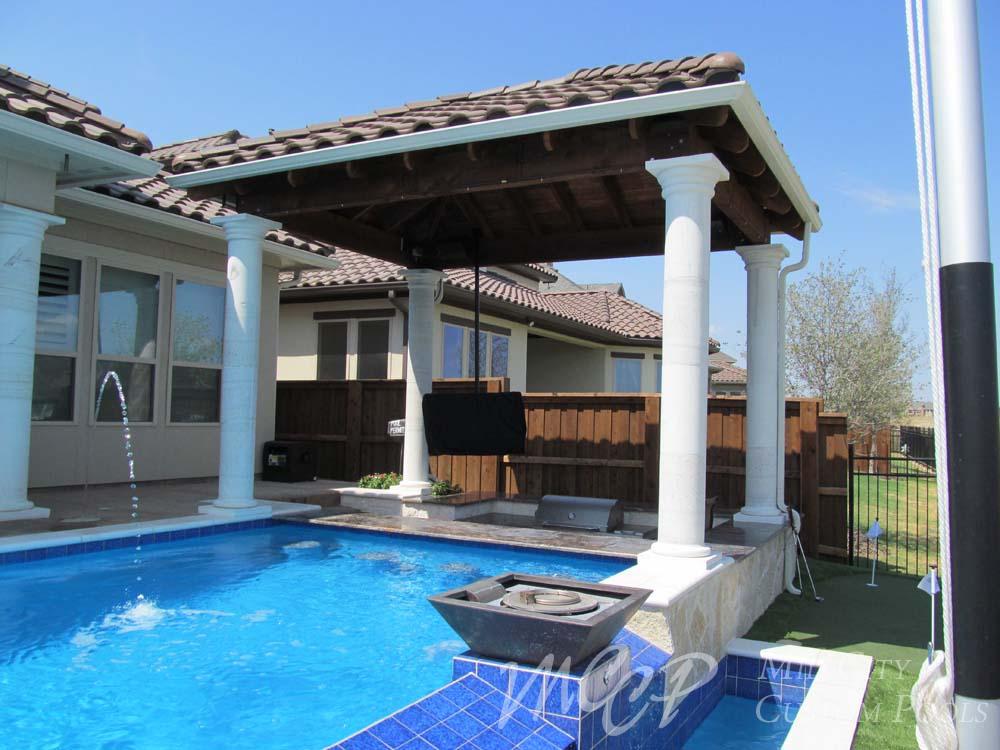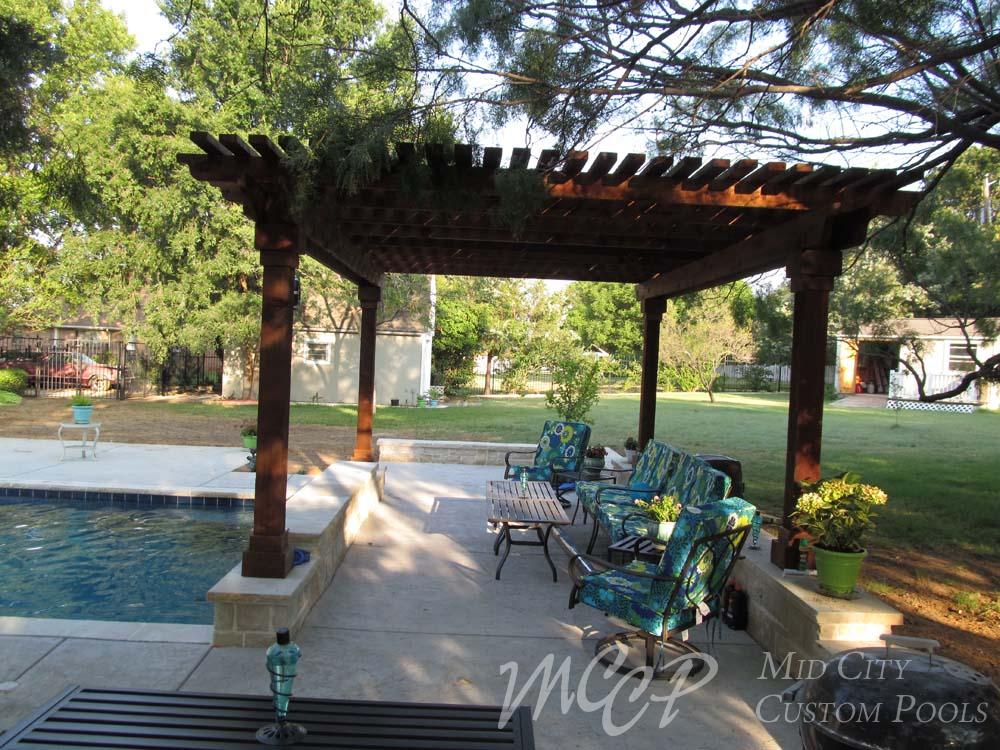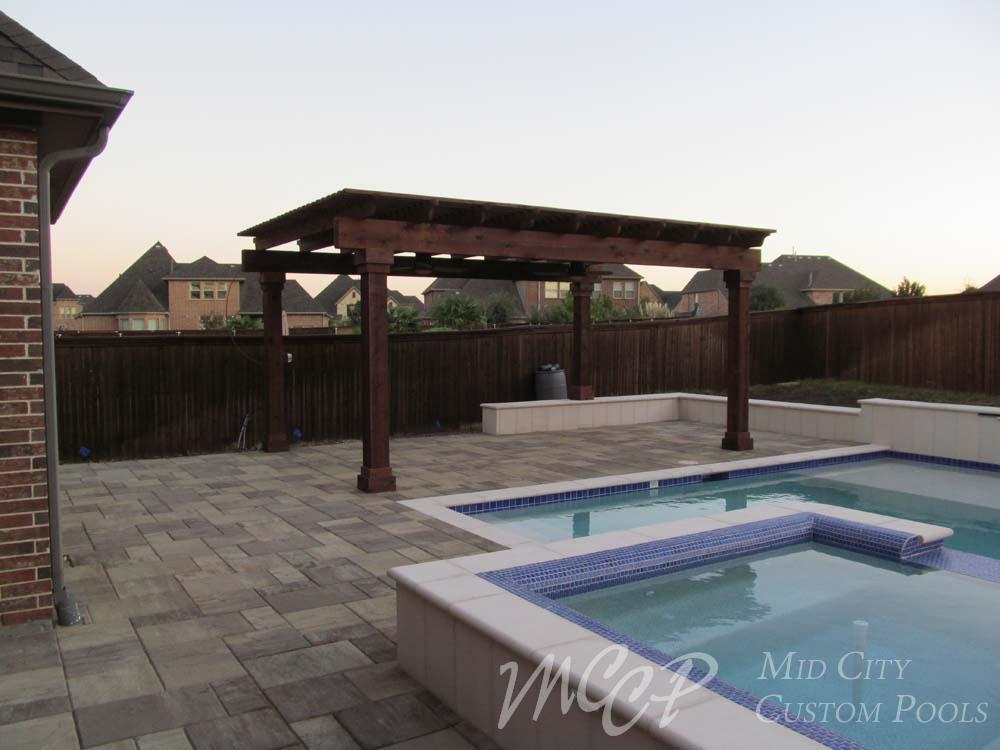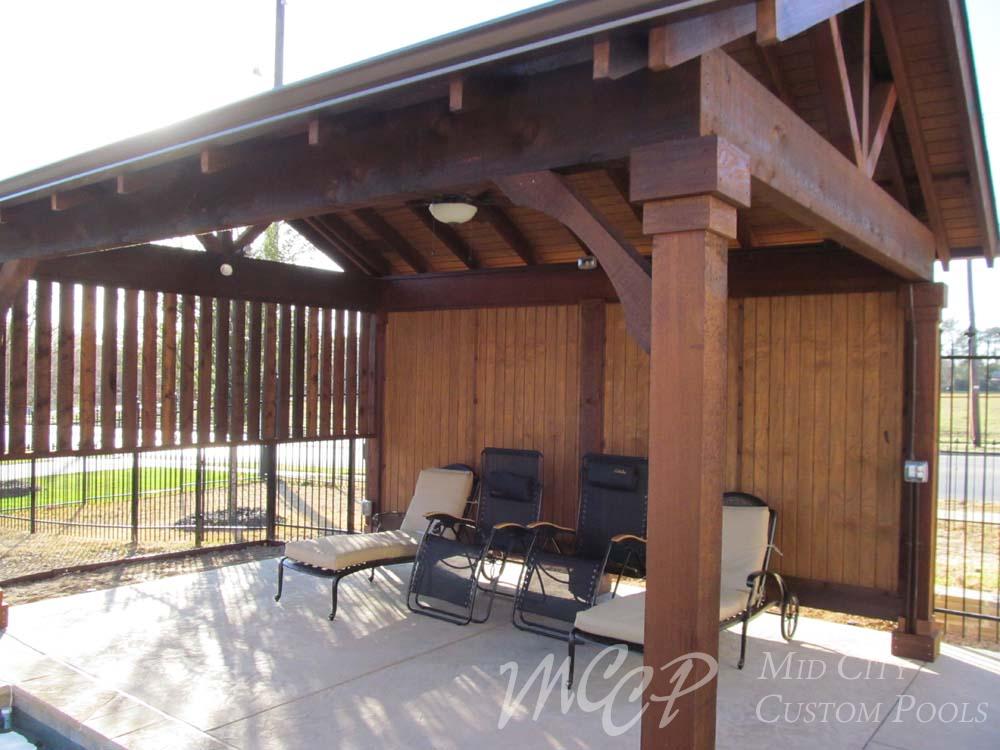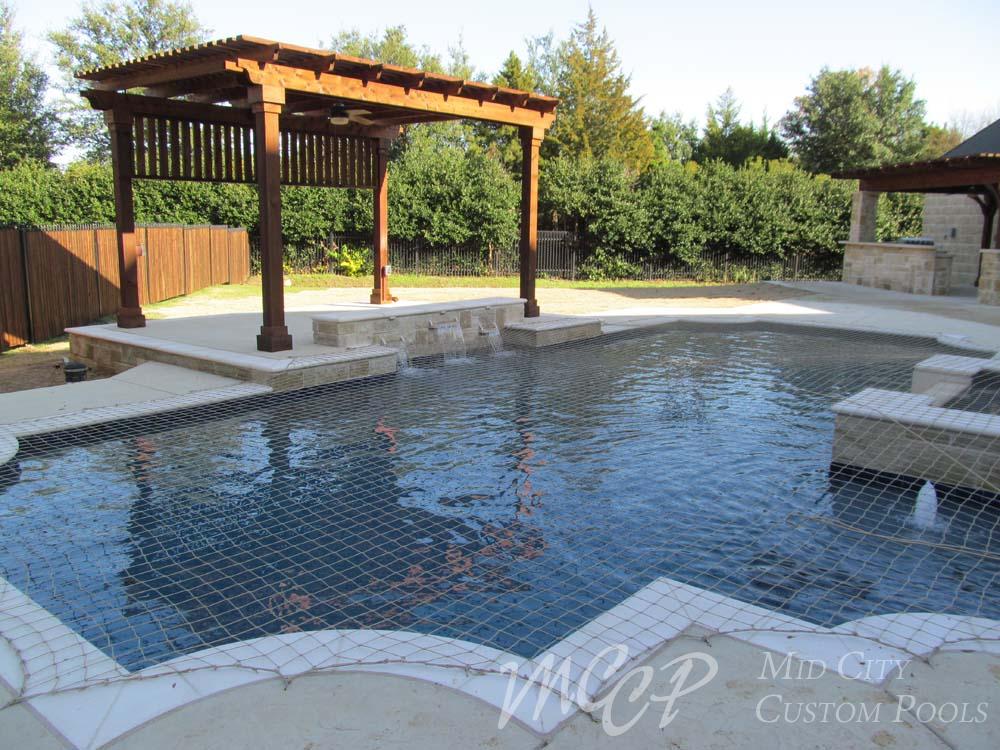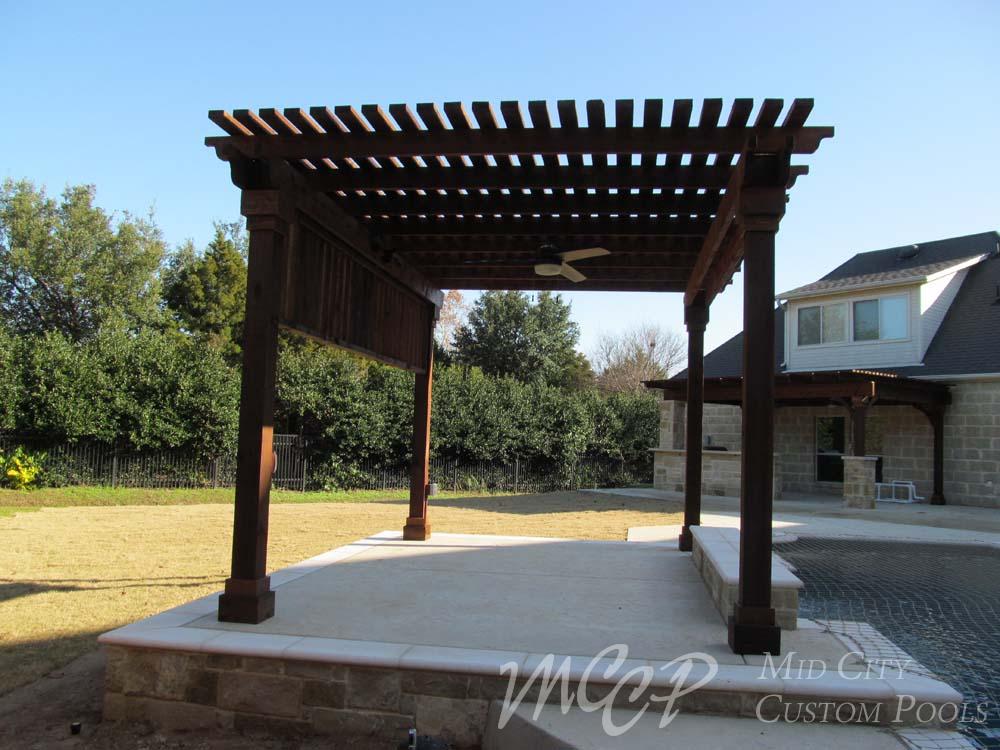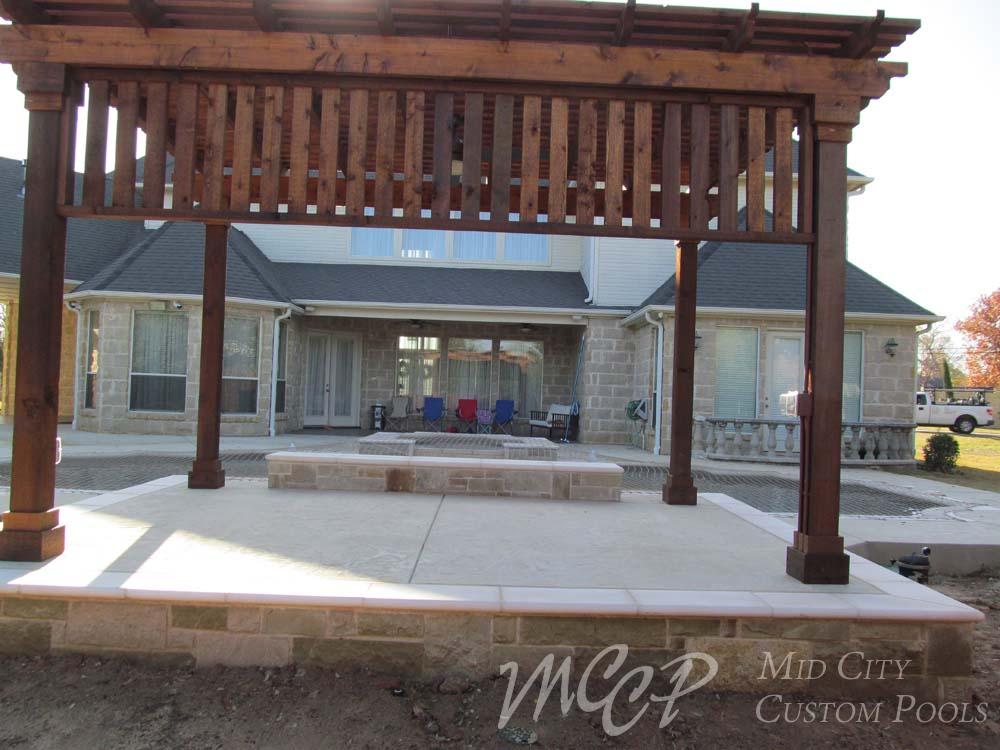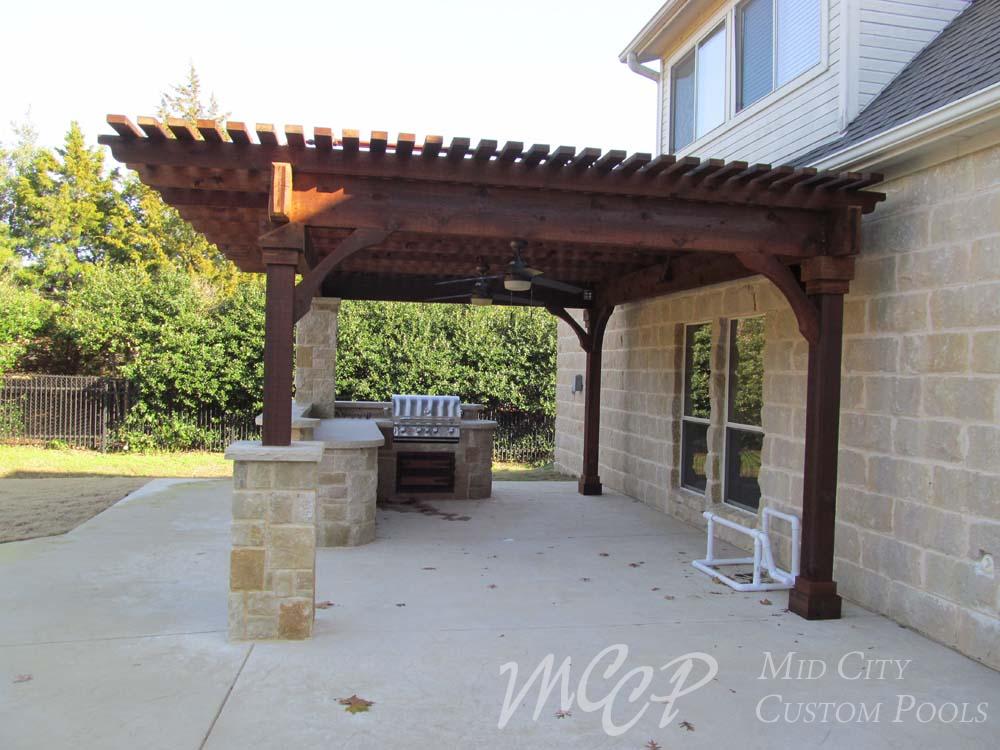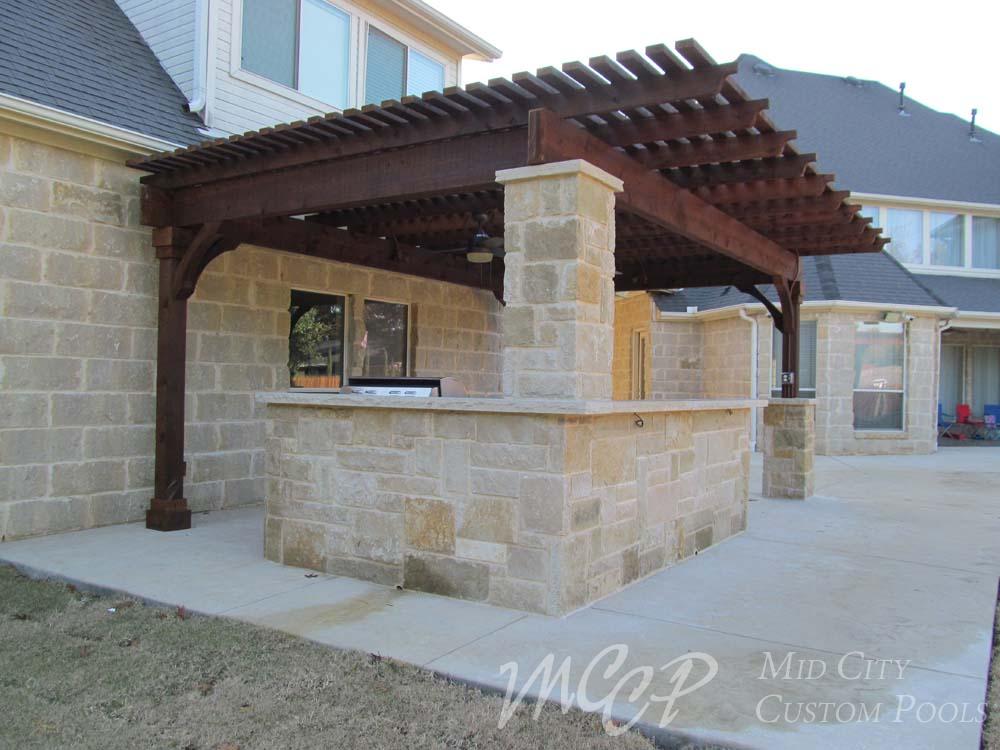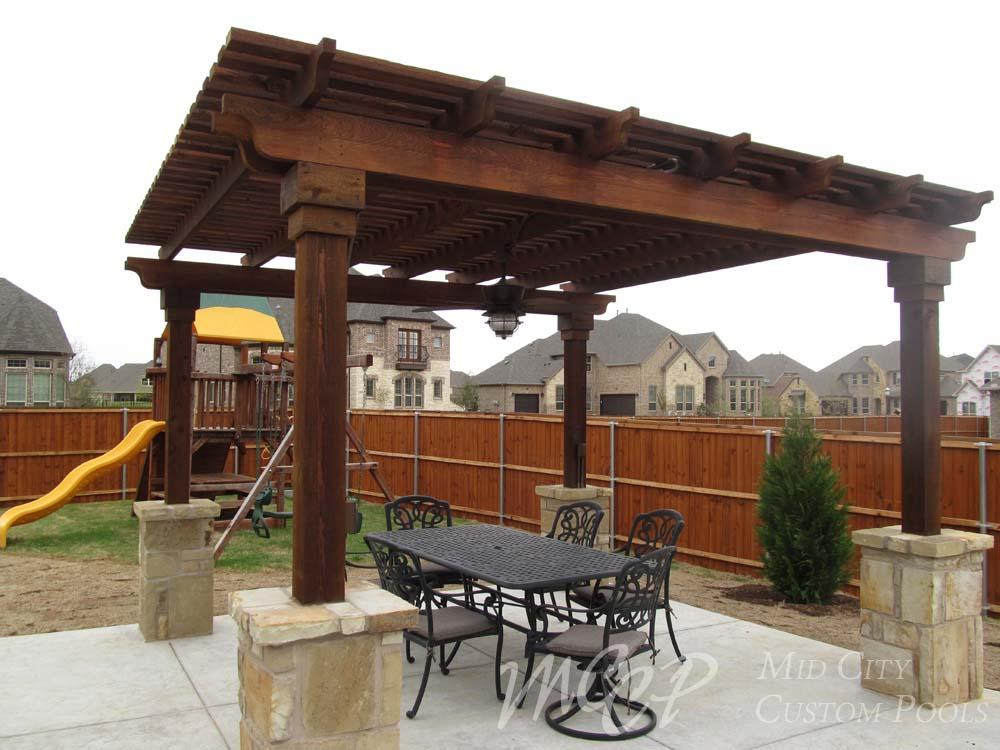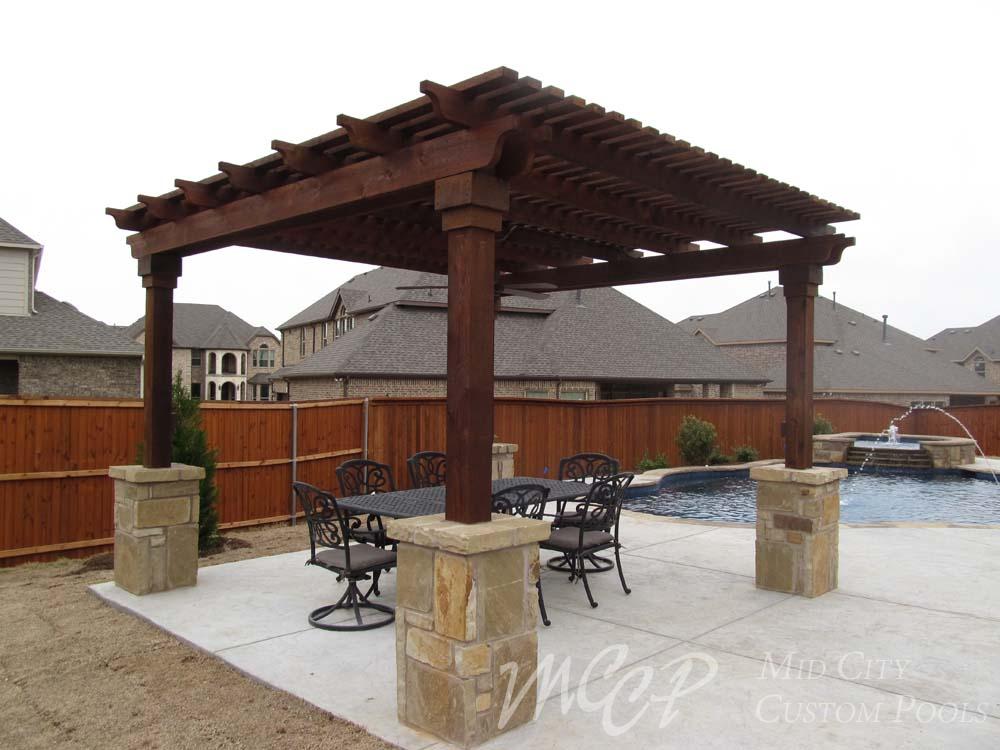 What is the Difference Between Cabanas and Pergolas?
So, how do you know which structure is right for your needs? There is typically a lot of confusion surrounding these commonly mistaken architectural structures, which is why we are going to start by distinguishing the two before we go any further:
Cabanas

– Pool cabanas are perhaps a lesser-known outdoor structure (many people think of gazebos and pergolas alone when talking about shady buildings for the backyard), but are one of the most useful for many parts of the reason. Cabanas boast three lightweight walls, one of which is open and facing the pool. This differs from a gazebo in that the latter is open on all sides. Cabanas are a wonderful option for homeowners with a pool in their backyard, as it will provide some privacy and shade, while still being an arm's length from the enticing pool waters. Depending on how you want to use it, a cabana's walls do not have to be permanent. In fact, many cabanas feature fabric curtains, drapes, or shades to block the sunlight. Cabanas are most commonly used to lounge near a swimming pool and provide protection from the sun, wind, and rain.

Pergolas

– On the other hand, a pergola is a free-standing structure with pillars or columns that support the wooden slats that run across the top. One of the most distinguishing characteristics of pergolas is lattice, which is designed to create a partially shaded top, allowing for the pergola to be used as a walkway or sitting area. Many pergolas also boast beautiful green vines intertwined among the columns and slats, making for an aesthetically stunning structure in any backyard.
Contact Mid City Custom Pools Today
Both cabanas and pergolas add shade, beauty, and lots of character to any home. When you choose to work with Mid City Custom Pools, you can rest assured that your pergola or cabana will be designed, built, and installed with the highest level of craftsmanship. We understand how important it is for your backyard to represent your lifestyle and overall design aesthetic, which is why we believe in working closely with our clients to ensure satisfaction.
Cabanas and pergolas are a wonderful way to elevate your outdoor living space to make it more enjoyable and visually captivating. To learn more about our cabana and pergola options in Southlake, Colleyville, and Hurst, please do not hesitate to contact us today.