Freeform Swimming Pools
Freeform swimming pools have become increasingly popular in recent years and for good reason. Known for their unique, relaxed look, freeform pools are a wonderful option for homeowners looking to bring a little style to their backyard space. Also known as natural pools, this type of design is more natural looking and can come in a wide range of sizes and shapes. A good way to look at freeform swimming pools is that they are pools that do not need to conform to any shape or standard size. Freeform custom pools are a great option for homeowners in Colleyville, Hurst, and Southlake with smaller backyards, or those who are simply looking to do something out of the ordinary.
While the standard, 'perfect' shape for a swimming pool is a rectangle, freeform pools are breaking the mold (literally) and providing people with the option to tap into their creative side and choose a pool design that fits their personality, style, and yard. This type of pool design will perfectly complement the appearance of any house design or landscape, which are just a couple of the reasons why it is such a popular choice these days.
Some of our work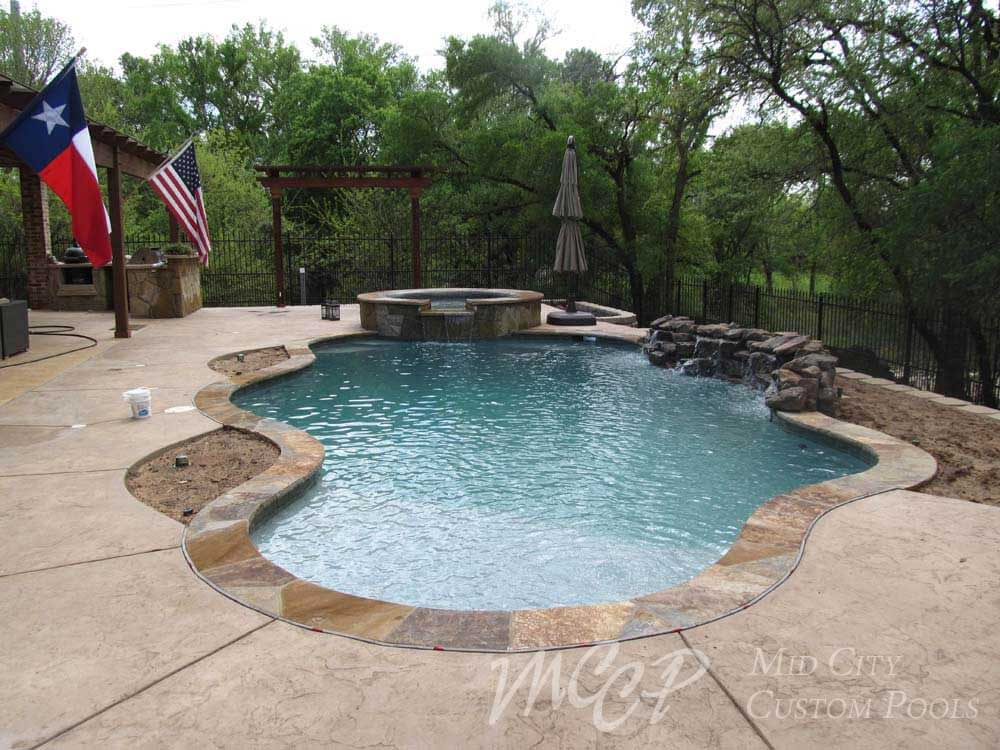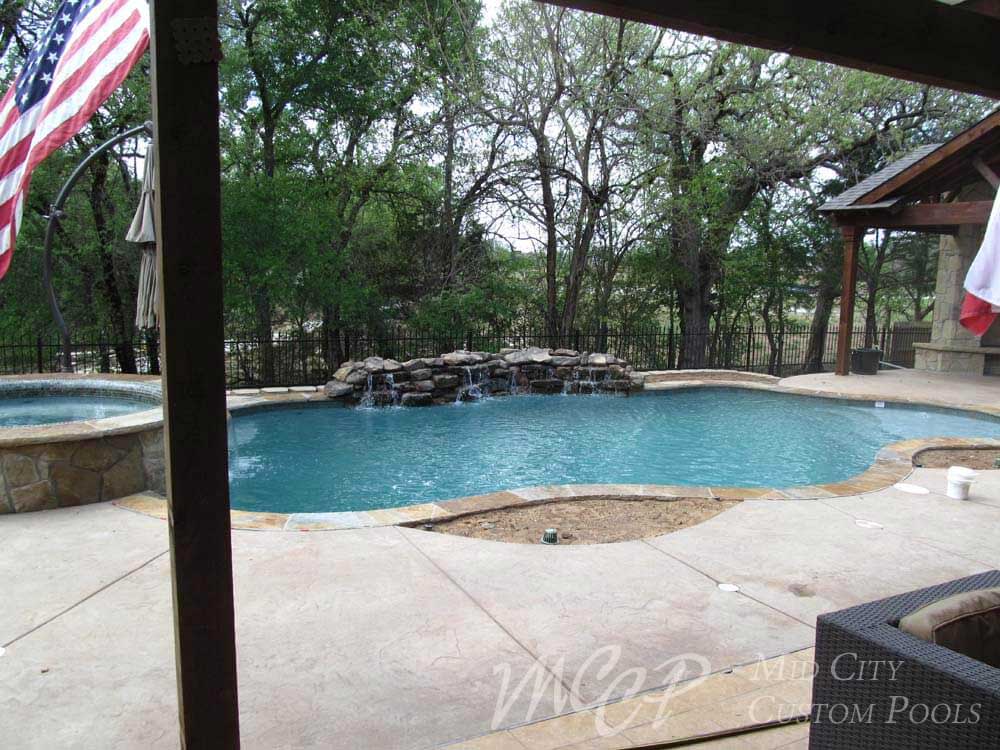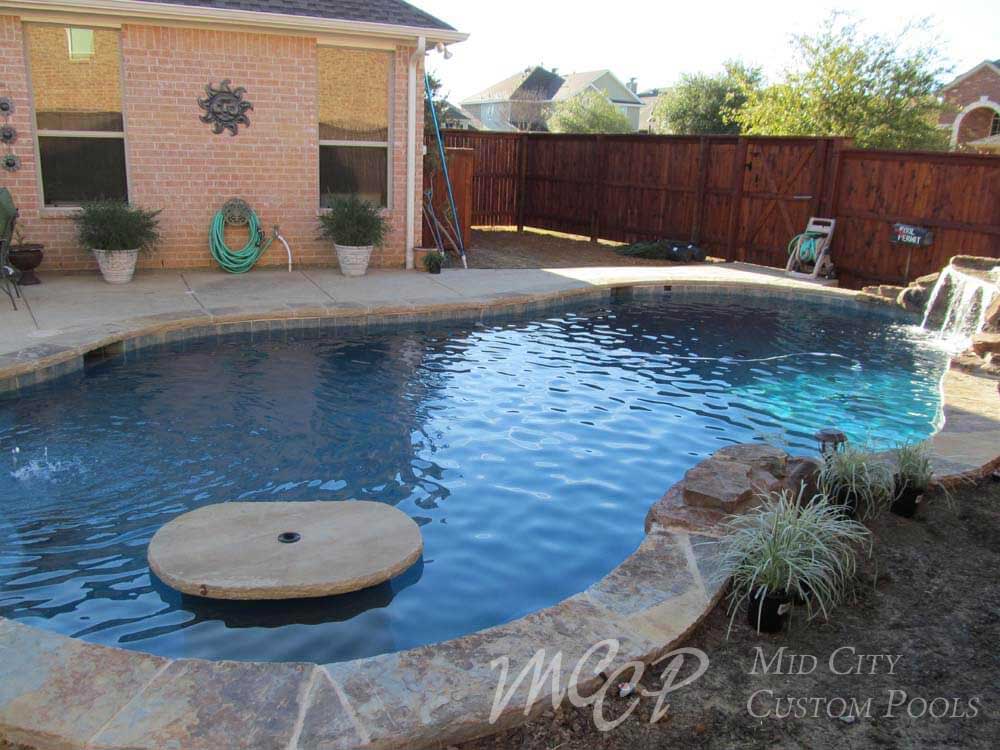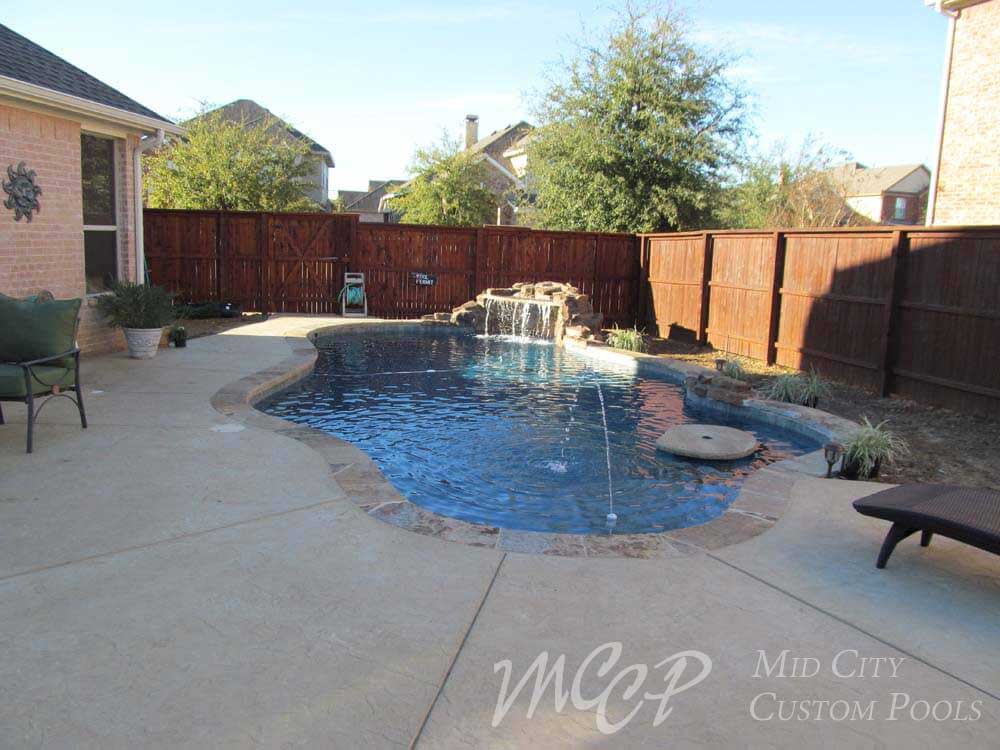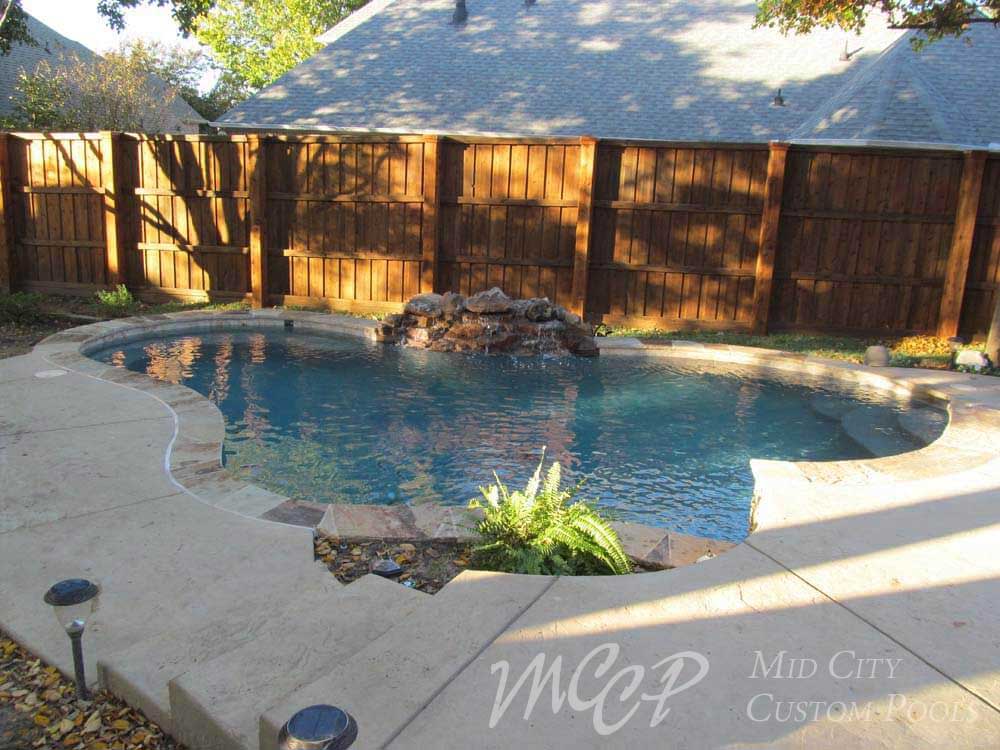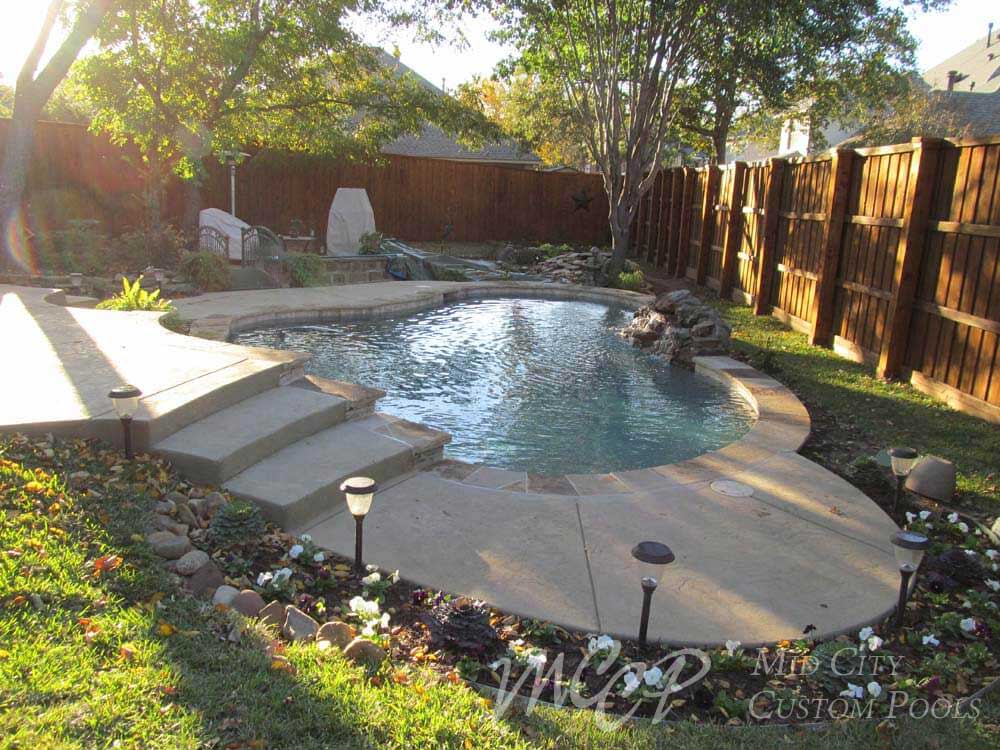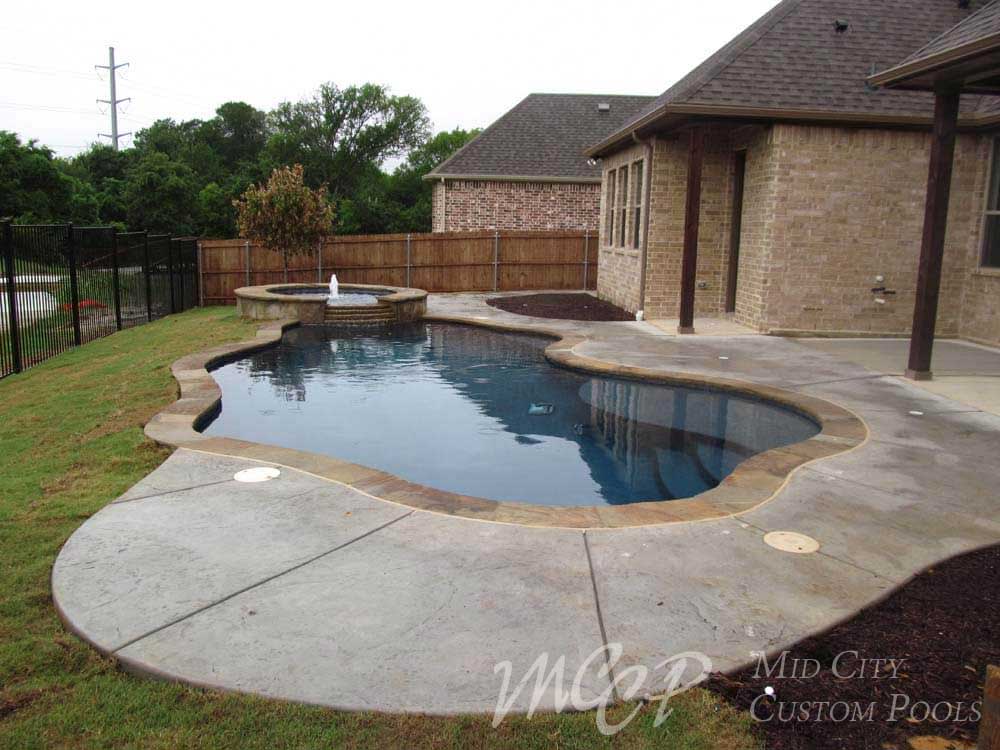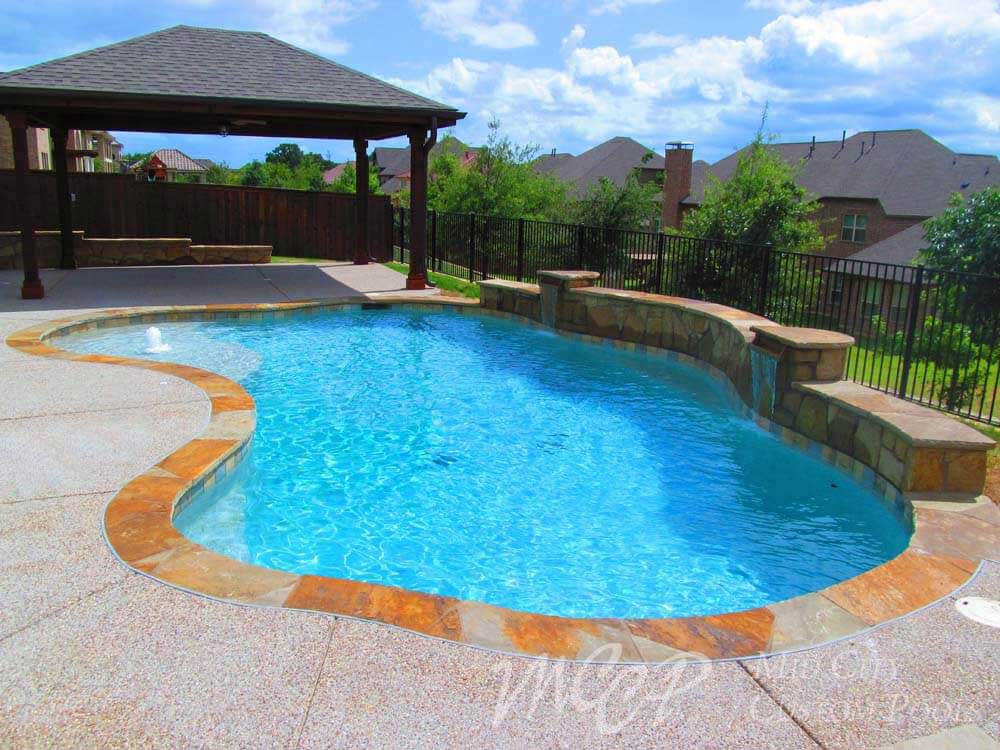 About Freeform Swimming Pools
Modern freeform swimming pools often boast eye-catching rock and waterfall features and can resemble a natural pond, lake, or other oasis. Many different materials can be used, but they are most commonly constructed out of concrete and vinyl, giving them a sturdy base to withstand the test of time. Freeform swimming pools first gained notoriety in California, soon making their way across the country and becoming a staple in the backyard of homeowners throughout Texas, Florida, and every in-between.
One of the top advantages of freeform swimming pools is that they leave the door open to be artistically enhanced using a wide range of textures, finishes, accents, and other features. Depending on the architecture of your home and what your end goal is, your custom freeform pool can provide a more relaxed, natural look, or step up the sophistication of your backyard space. Sometimes referred to as a naturalistic pool, biomorphic pool, or kidney-shaped pool, your options are truly endless when designing a freeform pool for your yard.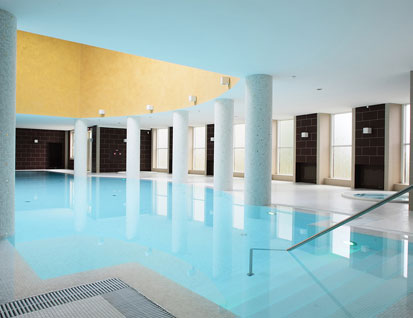 Common Freeform Swimming Pool Features
One of the distinguishing features of freeform pools is that the materials used are natural or reflect those found in natural. Like we mentioned above, these pools typically are designed to blend in with the surrounding landscape, whether that means palm trees or huge boulders and a hidden oasis. In most cases, freeform pools accomplish a natural look by using a combination of the following features:
Gentle, smooth curves
Non-traditional shapes (hence the kidney-shape name)
Natural rock, flagstone, or "rolled beams" along the pool's perimeter
Natural rock, stone, or flagstone installed in various places in and around the pool
Stone or rock pavers, exposed aggregate, and stamped concrete
These are just a few examples of some of the most common features used when designing custom freeform pools. This specific type of swimming pool design allows the homeowner to make suggestions and include various design features at their discretion, which is yet another reason why it is so popular. There are no rules when it comes to freeform pools!
Contact Mid City Custom Pools Today
Our Southlake, Colleyville, and Hurst custom freeform swimming pools allow you to work with our design team to select the features, shape, and size that will be best for your yard. Freeform pools are known for flowing with the shape of a given yard in a natural and eye-catching way. Whether you have a perfectly landscaped yard already that is just missing a water oasis, or if you are moving into a new home and want to include a natural, modern-looking pool before you do anything else, you've come to the right place.