How to Choose Swimming Pool Tile
Sep 06, 2018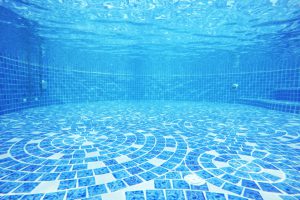 Designing and building a swimming pool in Trophy Club is an exciting feat. However, when it comes to deciding on certain design factors such as choosing your swimming pool tile, the array of choices can be a bit overwhelming. From a glance you may not even realize the importance of choosing the right swimming pool tile, but in reality, it will have a large impact on your pool's sustainability, durability, and overall aesthetic appeal.  There are a lot of factors to consider when choosing tile for your pool, such as the styles, the material, etc., and hopefully prioritizing certain characteristics can help you narrow your search down.
#1 First things first, establish your budget
It won't help if you go into the tile search without establishing a budget. Setting your budget ahead of time will initially and quickly help you to eliminate certain tile options.
#2 Choose from different tile materials
There are various different materials to choose from when making your decision. Read up a bit about the different types of material to decide which one is best for you.
Porcelain tile is the most affordable and commonly used tile finish for pools. To enhance the look, you can even create designs with your tile, such as mosaic patterns, etc.
Stone tile is a wonderful option for creating a more natural and organic look. Stone tile often goes well with different types of backyard landscaping and is great for families with young children as the stone is resistant to becoming slippery when wet. When you are going with stone tile, you can choose from the various different types from sandstone, to limestone, or even granite.
Glass tile is used often to create a more luxurious look. Because glass tile has highly reflective characteristics, it creates for a beautiful and sparkling finish to your pool. As glass tile gives you the more luxurious look, you must also be prepared in that it also costs more than porcelain or stone tile.
#3 Choose from the different styles of tile
Aside from the different materials tile comes in, there are different styles as well. Consider these styles and their correlating attributes to help you narrow down your search.
Larger tile is the best choice for easier upkeep. It tends to endure less build up and be easier to maintain and clean. You can use larger tile to create a more simple and modern look for your pool.
Smaller tile can create really extraordinary and eye-catching designs. Having the smaller tile can give a more intricate and detailed design as well as be used to create mosaic or other designs.
Tile color will largely influence the look of your pool. Going for deep or bright blues or even both will really make your pool stand out. You can use your pool's tile color as an accent to a largely apparent theme or color in your backyard design as well.
As a highly recommended pool builder in Trophy Club, Mid City Custom Pools we will gladly assist you in designing your dream pool. Together with your ideas and our experience we will create the most beautiful pool and focus of your backyard. If you have any questions, please don't hesitate to contact us today.