How to Winterize Your Pool?
Dec 07, 2018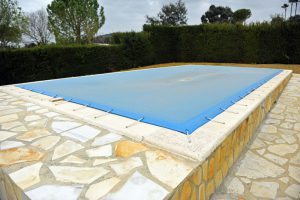 Now that colder weather is here in Texas, good chances are that you are going to be closing your outdoor pool in Trophy Club down for the season. To keep your pool protected this winter from the freezing temperatures, you will need to winterize it. Winterizing your pool protects it from water freezing and bursting pipes and equipment as well as helps to keep it clean for the season in which you won't be using it. Winterizing your pool properly will save you a lot of effort when the weather warms up and it is time to hop in again. Follow these steps to get your pool ready for winter hibernation.
Step #1 Check your pool's levels
You will need to ensure that the chemistry of your pool's water is balanced and leveled. Check the pool's pH, total alkalinity, as well as the calcium hardness. It is important to ensure your chemicals are leveled to protect the pool from staining, etc. Add a winterized chemical kit to your pool to help keep it clean and clear during the winter season.
Step #2 Prepare your skimmer
During the winter time, if your pool isn't properly winterized the freezing water can cause major damage to your pool's filter system and plumbing. Lower the water level to below the opening of your skimmers, this is one of the places that you don't want water to freeze. You can also consider purchasing a skimmer-protection device to help keep it safe this winter.
Step #3 Clear out the plumbing
You will want to clear out the plumbing of your pool by blowing water out of the lines. You can use a shop vac to complete this part of the process. After the water is removed from a line make sure to plug it at the pool end. Ensure that you use a plug that creates for a proper seal, either a threaded plug or rubber freeze plug should do the trick.
Step #4 Drain the filter
The next step is to drain the filter. There should be a plug at the bottom that you can undo to drain it. Make sure that you open the air relief valve at the top if there is one. You will then want to set the multiport valve to "closed" and remove the pressure gauge. You can then proceed to drain the pump. After you drain the pump you will want to quickly turn it on for just a second to ensure all the last bits of water are out. Make sure to not leave it on for more than just one second or two. You also want to ensure that you leave no chemicals in the feeder over the winter period.
Step #5 Drain out remaining equipment
The next pieces of equipment that you will need to drain are the chemical feeder, the automatic cleaner pump, the heater, as well as any other equipment with remaining water in it. An extra tip is to store your pressure gauge at room temperature to prevent freeze damage during the winter.
Step #6 Cover your pool
The final step is covering your pool. You will want to make sure that you have a good quality cover to protect your pool from any harsh winter weather. It is up to you as to whether or not you choose a mesh cover or a solid-surface cover, both are great, and it is up to your preference in which you want to use to keep your pool clean and protect this season.
Your pool is an investment and a commitment, and it is important to take proper care of it to ensure you keep it in good health. While winter can sometimes be a time in which you don't use your pool very much, it is also a great time to consider upgrades and renovations. If you are looking for a trusted pool builder in Trophy Club, turn to our experts here at Mid City Custom Pools. If you have any questions or would like to schedule a consultation, contact us today.