How to Choose the Perfect Pool Color
Nov 28, 2018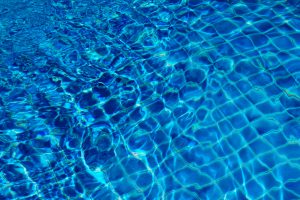 Choosing the right color for your pool is important. One color or another can completely change the look and feel of your backyard. While there are so many types of finishes and colors to go with, it can be a bit overwhelming for you as the owner to make the decision. While some people opt to go with trends, sometimes it is best to stick with something more neutral, so that your pool still looks great in 10 years when that trend has come to an end. If you aren't sure what you want to follow these tips to help narrow down the decision of the perfect pool color for your backyard.
Figure out what you like
One of the best ways to figure out what you like best is to look for inspiration. Google search pool images with different colored finishes or check out different magazines and choose some images that really stand out and inspire you. Try to narrow it down as much as you can and then incorporate the following into your final decisions.
Look to your current architectural design and exterior
A huge factor to consider is the current architectural design and exterior of your house. You don't want to go with a color that is completely out of sync with what your home and backyard already look like. Look to any other finishes in your backyard and don't go too far astray, mismatching doesn't really work when it comes to most architectural design. For example, if you already have a lot of earthy tones to your house and yard, then you will want to go with a more natural and earthy tone for the color of your pool, and so on and so forth.
Don't obsess over shades
While there a multiple colors to choose from for the finish of your pool, there are also multiple shades. Try not to obsess too much over the shade of color as it is going to appear differently anyways depending on the lighting, time of day, and even time of year. If your pool has trees above or something keeping it shaded then you will likely want to opt for the lighter shade of color as it will appear darker under the shade.
Consider the size and shape of the pool you want
You should consider the size and shape of the pool that you want when picking the color. Usually lighter colors make the pool look a bit larger in a small area due to the reflective qualities. Darker colors often create more of a natural feel and are usually associated with round shaped pools. Again, look to your inspiration pictures and current exterior to see what will suit your pool best.
When choosing the color of your pool, consider the above and you should be able to narrow it down with ease. Although all of the decisions that go into designing a pool can be difficult, don't worry, our expert swimming pool builder in Trophy Club will help. The important thing is that you end up with the pool of your dreams, and here at Mid City Custom Pools, we want to make sure of that. For any questions or to schedule a consultation, don't hesitate to contact us today.