Mid City Custom Pools process, the way we do things (Part 1)
Jan 20, 2018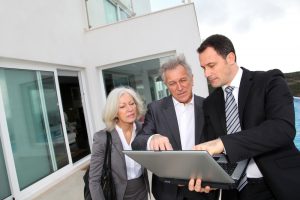 Here at Mid City Custom Pools, we take pride in our name. One of the reasons being is that we do just what our name describes, we customize your dream pool exactly to fit your needs and wants. This is one of the many aspects that makes us different and unique when compared to a competing swimming pool builder in Colleyville. In today's blog post, we would like to tell you a little bit about our process here at Mid City Custom Pools and how it works in more of step by step manner. So, let's get started…
#1 First things first, you, the client, can reach out to our company via online, or by giving us a call, whatever suits your needs. Someone from our team will get back to you shortly, where we will then work together to schedule a time to meet that works for both parties. This meeting will enable us to get a better idea of your wants and needs for your custom pool. We will utilize this time to get to know you a bit better and give you the opportunity to tell us about your wishes and vision for your dream pool and backyard project. This meeting will also give you the chance to let us know what you are thinking in terms of your budget. It is important that you communicate this to us up front so that we can, in turn, give you the most value for your budget. From here we will be able to discuss your options and either scale up or scale down to meet your financial terms. We can design and build within any budget, not below $40,000.
#2 We will also then want to schedule a time for Dig Tess. Dig Tess is basically is a law to dig deeper. You will need to have Dig Tess come out to your property and mark the utility line. They will proceed to check for and mark the electric line, gas line, and the phone/internet line. The reason that we like to address this up front and early in the process is that if it is necessary to move any of these lines for building purposes, we can then include it in our price.
#3 We will then schedule a time to meet you at the property where you plan to build your pool. It does occasionally happen that under some circumstances, such as that the home is still under construction itself, that we will then schedule a time to meet with you in our offices for safety or convenience purposes.
The design consultant will then be able to scope out the area where the pool is to be built and measure the area, take pictures of the property, as well as map out the topography of the property. It is of utmost importance that the design consultant does this to gain a closer relationship with the land that he or she will be working with. Your design consult will be selected especially for you according to your property, your wants, and your needs. Here at Mid City Custom Pools, we place an emphasis on communication and keeping this process as simple and valuable as possible for you.
The design consultant will then be able to estimate a time of how long the design plans will take and work with you to schedule a second meeting.
#4 One of our client's favorite meetings is usually this one. At this meeting, you will come sit with us in front of our big screen TV where we will use a top of the line design software that will literally put you in your new backyard. Our 3D software will allow us to show you what your backyard will look like via the implemented designs. With this software, you can almost smell the burgers on the grill!
If you have more questions about the process here at Mid City Custom Pools, or are ready to get started on designing your pool or outdoor spa in Southlake, contact us today. Our team of experts will be happy to help you get on the right track to having your dream backyard.