Vinyl Liner Pools vs. Fiberglass Pools: What's the Difference?
Sep 19, 2018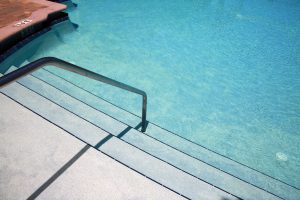 When you are building a swimming pool in Trophy Club, frankly, there are a lot of decisions to be made. From the design, to the tile, to the water, to all the various materials, you will have to do a bit of research and speak with your pool builder to figure out what is best for you. One of the questions you will need to ask yourself is whether you want to go with a vinyl liner pool or a fiberglass pool. To make that decision though, you will need to know the differences between the two, so, here they are.
The appearance
When choosing a vinyl liner pool, you will be able to choose any shape of pool that you want because the vinyl liner can be fitted to your pool whatever the shape or size may be. When you choose a fiberglass pool you will be a bit more limited in your options in terms of shape and size and have to go with what is available and pre-designed. There is a pro of this though in that the pool will come with many features already built in such as the steps and ledges.
The durability
A pro of the fiber glass pool is that it will last you longer than a vinyl liner one. While a fiber glass pool can last almost 30 years, a vinyl liner pool may need to go under replacement in less than ten years. Although the fiber glass pool will be more durable, you will still need to reapply the gel interior finish about every 10 years or so. Vinyl liner pools are more delicate and prone to wear and tear and can fade from the exposure of chlorine and sun.
Costs
A fiber glass pool will usually cost about five to ten thousand dollars more than a vinyl liner pool. You must, however keep in mind that you will need to replace and/or repair your vinyl liner pool sooner than your fiber glass one.
Surface and maintenance
A fiberglass pool has a surface that is smooth and fairly low maintenance requirements. It does not have a tendency to attract bacteria and algae so you will need to use less chemicals in your water. Your vinyl liner pool has a very smooth surface; however, the surface contains seems which can sometimes harbor algae and bacteria and require more maintenance.
Deciding on the right pool can be a difficult decision, but here at Mid City Custom Pools, we can help. Our trusted and caring pool builder in Trophy Club will do everything they can to help you construct the pool of your dreams. If you have any questions or would like to schedule a consultation, please don't hesitate to contact us today.