5 common asked questions about buying a pool
Jun 30, 2017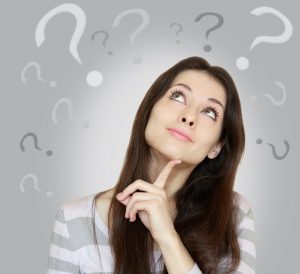 So, it's summer again, and in the Texas summer months, there is a strong common goal among us; to somehow try and keep cool under this scorching blanket of heat we all find ourselves covered in by this time of year. The neighbors are getting tired of you inviting yourselves over for a swim, and you can only take a cold shower so many times a day. Maybe you've always wanted a pool of your own, and maybe, the time has come where you want to make the dream a reality. So, perhaps it's time to start looking for a pool builder in Southlake or the surrounding cities, but first, you may have some questions about buying a pool… If that's the case, then you're in the right spot, because we are going to answer the 5 most common questions asked about buying a pool.
How long will my backyard be under pool construction?
Well, this can depend on a few things. Once you have found your inground pool builder in Southlake, speak with them and communicate your needs and wants. Make sure you are both on the same page. Agree on your budget and estimated timeline beforehand. The time will depend on the design you decide on, the size of the pool you want, and your backyard's current layout. Of course, we all know that sometimes life has a tendency to get in the way, so things like weather, design change requests, permit delays, etc., can sometimes affect these premade mutual decisions between you and your pool builder. Keep in mind that you should communicate with your builder, clear communication will help keep you both happy.
How do I decide on the right pool design for me?
Take a look at your options, and take a look at your lifestyle. Ask yourself a few questions, such as: How will I be using my new pool or spa? Who will be using my new pool or spa? What will my family want out of the pool? How often will I be using my pool and/or spending time in my backyard? Which design will best suit the exterior design of my home?
What can I expect during the construction process?
Building a pool is a major construction project. You will need to be prepared for landscape disturbance, noise, and change. But we can say, it will all be worth it in the end, once you have your beautiful, relaxing, and luxurious pool, you won't even remember the process of its construction.
Do I have to service my pool every week?
To maintain a healthy, beautiful, and translucent pool, it is important to consistently care for it; and weekly service is essential as part of this care regimen.
Can I take care of my pool myself?
It is an option to take part in do-it-yourself pool maintenance. But you will have to make sure that you are able to stay on top of the pool care schedule, which will require weekly supervision. You will need to take care of the pool's various chemical levels, such as, chlorine, alkalinity, P.H. and T.D.S levels, and so on, to ensure that you upkeep a safe swimming environment. Taking care of the pool yourself will typically cost you an average of $50 to $60 per month, as well as the time you will have to take on trips to the pool supply store and in the actual maintenance itself.
Hopefully these commonly asked pool-building and buying questions helped you out, but if you do have more questions, and if you're looking to build an inground pool in Hurst or in Southlake, we are here to help you! Please, contact us today, and let's make your backyard dreams a reality!