Add Pool Installation to the New Year Budget to Enjoy All the Benefits
Jan 14, 2022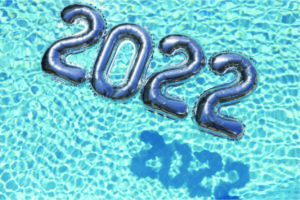 What New Year's resolutions have you set to improve your household and support your family this year? As you are looking ahead to the exciting things that are coming up in 2022, it's a great time to evaluate home improvement projects and household budget considerations. With a little bit of planning, it's possible to prepare for major projects such as pool installation, window replacement, new flooring, or anything else on your wish list.
If you have been dreaming about pool installation for years, then our team is here to make your dream become a reality. As with any other major renovation or home improvement project, there are costs involved. Can you put a price tag on the good memories that will come after you install your new pool?
When it comes to pool installation, the pros definitely outweigh the cons. Here are some of the benefits your family will enjoy if you prioritize pool installation this year:
Making Memories Together
Life gets busy, and it can be a challenge to plan memorable activities when everyone is home together. With a backyard swimming pool, you don't have to plan in advance. Instead, jump in the pool for a spontaneous late-night swim or casual weekend BBQ with your family.
Not only is the swimming pool big enough to accommodate immediate family members, but there is plenty of room to invite neighbors, friends, and more. In addition to pool installation, also budget for other yard features to accommodate these fun gatherings: a fire pit, outdoor furniture, swing set, and more.
Backyard swimming is a great way to boost your social life. In addition to small gatherings, you also have a space for hosting birthday parties, family reunions, and more.
Stress Relief and Health Benefits
Swimming can be a therapeutic way to exercise, especially for people who need low-impact movement. Also, many people notice a benefit in their health because of the decreased stress levels. Pool installation gives you a place where you can relax at the end of a long day, have fun with the family, and unwind if you are feeling a need to let go of tension.
At the same time, vitamin D exposure from spending a moderate amount of time in the sun can be beneficial.
As with any change in exercise or lifestyle, it's always best to consult with a doctor about your individual health requirements.
Water and Swimming Skills
There's no doubt that water can be a potential danger for young children. Having a pool in the backyard helps with water exposure at an early age, helping children learn how to swim. These skills are critical for children to learn but must happen under adult supervision.
Getting in the backyard swimming pool provides hands-on time for children to learn to float, kick, and swim in the water. As they develop these skills, it reduces the risk of accidents in the swimming pool and other bodies of water.
Tech-Free Time
If you are working on disconnecting and reducing the amount of screen time in the home, then it's important to have other activities available for the family. Board games and art projects are fun indoor activities. Why not take these activities outside to the poolside instead?
Instead of turning on a movie for the evening, switch off the electronics and invite the family to take a dip in the pool. Pool installation gives you an alternative to screen time, especially since screens aren't compatible in the water!
Lose Weight While Having Fun
Another health benefit that deserves attention is the potential weight loss you can enjoy. Regular exercise can contribute to weight management, and a swimming pool is a perfect place to fit in an exercise session.
Since the water reduces the pressure on the joints, it allows people new opportunities to move without concern about an injury or joint pain. In addition, the resistance in the water creates the perfect condition to strengthen and tone muscles.
Water aerobics, lap swimming, and other in-water fun contribute to muscle development, aerobic exercise, and support to improve balance, flexibility, and coordination. Consider these swimming pool activities as part of your exercise routine:
Lap swimming
Jumping jacks
Leg lifts
Calf raises
Stomach crunches
Lunges
Squats
Flutter kicks
It doesn't matter how you are exercising; the most important factor is to make sure you are moving your body!
Boost Property Value
The real estate market is booming right now, and pool installation can add even more equity to your home. In addition, when you invest in pool installation, it adds a unique selling feature that will increase the amount of money you will get when you decide to sell in the future.
Homebuyers love the idea of a backyard oasis, especially with ongoing concerns about health and safety because of the pandemic. Talk to a real estate agent and/or home appraiser to see how much a swimming pool installation will affect your property value.
Swimming Pool Installation: Is It Right for You?
Are you ready to install a swimming pool this year? It takes a bit of research and education to learn about your options. Our team at Mid City Custom Pools is here to answer your questions. We provide detailed information about residential pool installation, with a variety of options to customize your backyard.
Many factors must be considered, such as the contractor you hire, budget, materials, design, and more. Our full-service solutions help you from start to finish. We listen to your requests and help you design the perfect pool installation for your family. This no-pressure conversation gives you the insights you need to plan for an immediate or upcoming installation.
For more information about swimming pool installation, reach out to schedule a consultation. Mid City Custom Pools is a leading provider in the local industry. We have an excellent reputation and a long list of happy customers. Reach out to us at your convenience to book a time to talk to a pool expert. We are here to help!