How deep should you go?
Aug 28, 2017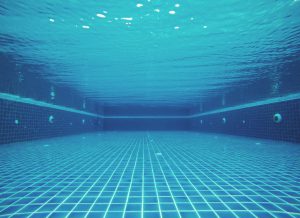 You want your pool to be perfect, so of course you are obsessing a bit about all the measurements, the materials, aesthetic design, water, lights, fixtures, and so on and so forth. So, if you are in the process of designing or building a pool, you may be facing the particular dilemma of how deep you want your pool to be. Do you want it to all be one depth? Or do you want to have a deep end and a shallow end? If you have a deep end, how deep is deep enough? There are a lot of questions that can come about when trying to design the perfect swimming pool for you, your family and friends, and your backyard. Surprisingly enough, many people building a pool find this to be one of their most thought about decisions.
The truth is, it all depends on what you plan on using your pool for. Take a minute to consider everyone who will be using this pool. Just you and your family? Let's be honest, if you have a pool, friends will find an excuse to come over and use it. If you have kids that are going to enjoy jumping in, you may want to consider adding a deep end. If the pool is mostly for relaxing and cooling off, then maybe all you need is a solid continuous shallow-depth pool. Or maybe you're not sure, well, there is a solution for that as well.
Shallow all the way for the little ones…
If the main focus is the kiddos, and the kiddos are pretty young, then you may want to go with 3 feet, or even less. But, an important thing to consider here is how fast time flies. Sooner than you think, those little ones will be old enough to enjoy more than a "kiddie pool."
Deep enough for laps…
If you enjoy swimming for exercise or fun, you may want to consider a depth of about 3.5 feet to 5 feet. This will allow for a full range of motion. If swimming laps is more than just a hobby, then you may even want to consider a lap pool.
Hanging out and playing around…
If you plan to use your pool for games, such as basketball or volleyball, then you'll want to go with about 3.5 to 4 feet in depth. If you are just looking for a pool to hang out in and cool off, you may want to go with 3.5 – 4 feet in depth as well. And if you are planning to do all these things, and jump in, you will need a pool that at some point goes to at least a depth level of 4 feet, if not deeper.
Diving in head first…
If you are planning on diving into the pool head first, or if you know people who would be prone in doing so, then you will need to have a deep end of at least 9 feet. Diving in head first is typically never condoned by any swimming pool builder in Southlake, as it is pretty dangerous. But, if you are going to do it, or have family and friends who might, then you need to be prepared with a pool that is deep enough so that no one gets injured.
If you have more questions about how deep you should go, or are looking for an inground pool builder in Southlake, Hurst, or Colleyville, look no further. Here at Mid City Custom pools, we are a passionate and knowledgeable group of experts that are excited to help you move forward in designing and building your dream pool. Contact us today, and let's get started!