Why Low Voltage Lighting is a Must for Outdoor Living
Jul 24, 2017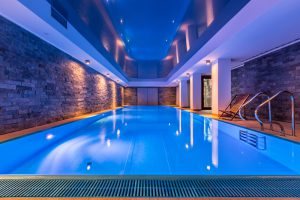 When it comes to finding the right lighting for your outdoor living space, it is important to weigh your options and make sure you end up with something that will last for many years to come. While there are many options on the market today, by far the most popular (and best for ambience!) is low voltage lighting. This type of lighting is a must because it does not attract bugs, which is huge for Texas homeowners, are we right? There is simply nothing worse than sitting outside enjoying the peaceful evening, only to have your time ruined by a bunch of bugs swarming around the lights.
Benefits of investing in low voltage lighting for your outdoor living space:
● It provides lighting without turning your space into an airport runway
● It perfectly complements other lighting, adding ambience and a soft feeling to your outdoor living area
● It offers a higher return on investment (ROI) for homeowners
○ Some things are worth paying a bit more for in the beginning, as these lights will last you for many years to come and eventually be an afterthought
● Creates an enjoyable atmosphere that you can enjoy year-round
Unfortunately, many homeowners don't think about low voltage lighting during the design and development phase, causing them to go back in down the road and install new lighting. Here at Mid City Custom Pools, we encourage all of our clients to think about what type of lighting they would like before the final project is completed. Lighting is so often overlooked by homeowners, only to be brought up in the midst of construction. To avoid complications and ensure your project is completed on time, we invite you to think about having low voltage lighting installed during the design phase to ensure everything is completed on time. We know there are a lot of costs involved with creating a beautiful new outdoor living area, but skimping on the small details will only cause you a bigger headache down the road.
Consider Low Voltage Lighting from Mid City Custom Pools
We are big believers in low voltage lighting. We use LED lights, which is both cost-effective and better for the environment. All our low voltage lighting options come with a lifetime warranty and will last thousands of hours. You can sit back and relax, without worrying about whether or not you'll need to change a light bulb.
We offer low voltage lighting in-house and even pair it with other outdoor lighting options, all of which aim to leave you with a stunning backyard you can enjoy, night after night.
So, give us a call today to get started on your dream backyard.