Choosing The Right Depth For Your Pool
Oct 29, 2018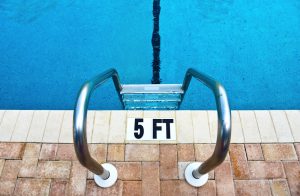 There are a lot of decisions that go into designing and building the pool of your dreams. Having an expert pool builder in Trophy Club by your side is key to ensure you have the help and support you need in designing and constructing your pool.
On top of the colors, textures, and other various materials to be decided, dimensions must also be considered. If you are struggling with deciding what the right pool depth is for you and your family, ask yourself these questions to learn a bit and help narrow down your decision.
What will you be using your pool for?
The purpose of your pool has a lot to do with the decisions involving dimensions. If you want to use your pool mostly for exercise, then the most important factor is the length, while medium depth of about 5 feet will be all you need. If you want to use your pool for family fun, you may want to consider having a shallow end that gradually moves to a bit of a deeper end; usually about 3 feet to 5 feet. If you plan to install a diving board or a place for people to jump in, then you will want to consider having a "deep" end of about 8 to 10 feet.
What is the ideal pool depth for adults?
The most common pool depth chosen is typically a pool that goes from shallow to deep at about 3 feet to 4 feet to 5 feet. This has been found to be a satisfactory medium for most people. It isn't a bad idea to consider the height of you and your partner or the people who will mostly be occupying the pool.
What is a safe pool depth for children?
While small children can drown in less than a foot of water, there truly is no ultimate "safe" depth of a pool where children will be around. If you are building a pool and have small children, the most important thing you can do is ensure your children understand pool safety, know how to swim or learn to (preferably at a young age), or that you install a pool fence or other safety features.
Do I want to consider diving as an option?
If you want people to be able to safely dive in your pool, you will not want to go less than ten feet in your deep end, the deeper the better in this scenario. However, you want to consider safety and maintenance when it comes to deeper pools.
What do I want to spend?
Finally, and more importantly, what are you able or willing to spend on your pool? Deeper pools are a bit higher maintenance, require more water as well as more cleaning, which leads to higher expenses down the line as well as upfront. If you wish to have a deeper pool you must be prepared for said expenses.
Here at Mid City Custom Pools, we understand some of the seemingly overwhelming decisions involved in designing and building your dream pool, and we want to help. If you have any questions or would like to schedule a consultation, please don't hesitate to contact us today!