The Importance of Getting Your Pool Inspected
Jan 31, 2019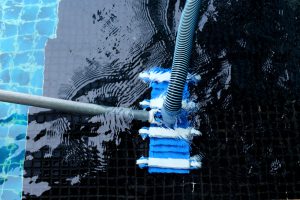 So many homeowners have an outdoor pool in Trophy Club. It's no wonder considering how brutal the Texas heat can be. Many people fail to realize that after you build your pool, you aren't quite finished. While pools require consistent maintenance, it is also highly recommended that you have regular pool inspections.
Pools are a big investment; however, they bring so many benefits to you, your family, and your home. If you have been wondering whether or not you should have your pool inspected, keep reading to learn a few of the ways that a pool inspection will benefit you.
Keep your pool in great condition
While your pool was an investment, it is important that you engage in regular upkeep. Ensure that you are keeping your pool in mint condition by having inspections once a year, or every couple of years, to identify any problems or malfunctions that need to be addressed.
Saving you money in the long run
Having your pool inspected regularly could actually save you a lot of money, time, and frustration in the long run. An inspection will ensure that a professional is there and able to catch any issues with your pool that could have potentially gone unnoticed. Pool problems that go unnoticed can often lead to much bigger, much more expensive problems quite quickly, which is why it is important to catch them early on.
Keeping your pool safe for family and friends
Another very important reason to have your pool regularly inspected is to ensure the safety of your family and friends using the pool. This is especially applicable to families with small children. A pool inspector will be able to determine the safety of your pool, and legal requirements for pool fence barriers, etc.
Avoid liability cases
No one wants someone to be injured on their property, but the reality of the matter is that if someone is injured in your pool, you could be held liable. Keep your pool safe and in the appropriate condition to ensure you cannot be held liable for any on-site injuries.
It is important to take great care of your pool to ensure that you retain your investment as well as keep your loved ones safe. If you are looking for pool updates or construction, here at Mid City Custom Pools we can help. Our highly recommended outdoor pool builder in Trophy Club will work with you to complete or update your pool with you as the priority. Contact us today to schedule a consultation.