Mid City Custom Pools Process: The Way We Do Things (Part 3)
Mar 26, 2018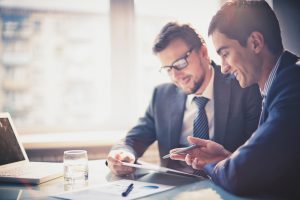 Today we are going to continue to take a look at the Mid City Custom Pool's process that we've been discussing over the last couple of months. In part 1, we looked at steps 1 through 4 and in part 2 we discussed steps 5 through 8. In this, part 3, we are going to go over the permit process and what you can expect during pre-construction. Next month we will discuss the actual construction of your pool or backyard project, so keep an eye out for that blog post! While this may seem like a lot of steps to some, in order to ensure your pool is exactly as you envisioned it, we must take a careful approach to each and every step along the way. Designing and building a customized pool is not something that can be done overnight, at least not if you want to enjoy your pool for many years to come. Here at Mid City Custom Pools, we believe in taking the time and due diligence to work closely with our clients in order to ensure no steps are forgotten. It is our goal to build you the pool of your dreams, and it takes a village (or a team of Mid City Custom Pool experts). With that in mind, let's start to look at the permit process and pre-construction meetings:
Permit process completed – Once everything has gone through the permit process, meaning we have received all applicable engineering permits, HOA approval, and access letters, then we can finally schedule the pre-construction meeting.
Schedule pre-construction meeting – The pre-construction meeting is, you guessed it, a meeting between the superintendent and client where we will discuss the details prior to starting the project. In some instances, the designer will also be present during this meeting.
About the pre-construction meeting – This meeting is designed to review your construction agreement, construction plans, and familiarize you with the superintendent that will be in charge of the build.

This meeting is important – and a requirement – because it gives us a chance to schedule a dig/start day with you
You will get a chance to meet with the members of our team who will actually be doing the construction of your pool, which is a great opportunity to ask questions and make sure you and our team are on the same page

Meet the team – We have a team of people who are involved in the construction side of Mid City Custom Pools, all of whom are headed by the superintendent. His support team will include a scheduler, general manager, project manager, construction supervisor, and the owner.
The purpose of the pre-construction meeting – This meeting is a chance for us to go over and emphasize the construction agreement, construction plans, and any changes that need to be made (such as material changes). This is important because we are still able to make adjustments at this time without throwing a wrench in the entire design process. We make a point to discourage design changes at this juncture, due to the fact it will significantly delay the completion time of your project.
Tentative dig date provided – After the pre-construction meeting we will provide you with a tentative dig date, giving you a better idea of when things really get started.
Next month we will discuss the actual construction process, so check back in with us then!