Mid City Custom Pools Process: The Way We Do Things (Part 5)
Jun 06, 2018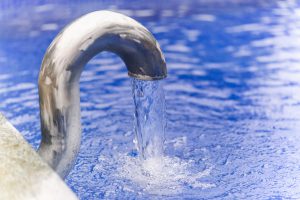 In the last installment of "The Way We Do Things", we went over the actual construction process and what you can expect when you choose Mid City Custom Pools for your new backyard pool. As a quick refresher, we discussed the pre-construction process, why a dig tess needs to be conducted, what prepping the site entails, Dig Day, excavation, and the steel and plumbing phase. If you missed that blog or need to remind yourself what the construction process looks like, you can check out that blog here.
Today we are going to pick up where we left off last month – steel and plumbing. Steel and plumbing are the bone structure and arteries of any project, meaning they are absolutely critical to the integrity of your pool. You can think of it this way, to make it a little easier: steel looks like a skeleton and is the strength of your pool, whereas plumbing is the arteries because it focuses on circulation, proper water flow, and even disbursement of chemicals. With this in mind, it makes sense why steel and plumbing are so important to every phase of the building process. Here at Mid City Custom Pools, our experienced technicians take every step of the pre-construction and construction process very seriously. When it comes to steel and plumbing, we have a team of experts on hand that will ensure nothing is overlooked.
Let's now take a closer look at Mid City Custom Pools' approach to the steel phase of building a new pool:
Full day devoted to steel and plumbing – When we get to the steel and plumbing phase of the build, a technician will come out and spend a full day on each. For example, our steel technician will work on steel all day, and nothing else. Then he will work on the plumbing for a full day, and nothing else. This is important because it allows our team to focus completely on the task at hand without any other distractions.
Best in the business – Due to the specialized traits, we only use certain people to perform steel and plumbing duties. We have worked with some of the same sub-contractors for 15 years because they are the best at what they do. We used specialized men to do that work.
Ratio matters – Because steel is the structure – or skeleton – of your swimming pool, it is very important. It is not good to have too much of the thick steel or too little of the small steel. Good ratio of number three rebar and number four rebar, it's like a good marriage (rebar is the steel). Mid City Custom Pools exceeds industry ratio of number three to four. We will never use number three on anything else other than 8-inch thinners. Furthermore, we will always use number three and number four together. We use number four alternates on all stress and transition points. Those alternates we install on every single pool we build, no matter what size!
Lifetime warranty – The approach we take to building any new pool is that structural integrity is a top priority. Because of this, we are able to offer a lifetime warranty on your gunite shell.
Fast installation – Steel is usually installed and completed between 1-2 day depending on the size of the pool.
Next month we are going to talk about the circulation system of your pool, plumbing! Both steel and plumbing work together to create a solid, efficient system that you won't have to worry about for many years to come. To learn more about our process or what you can expect when you choose Mid City Custom Pools as your builder, please give us a call today and schedule an appointment.